Where to for Aussie rates and Dollar?
---
His view is far from the consensus, however, with many economists suggesting further cuts are likely this year.
In their monthly investor update, Angus Coote from Jamieson Coote Bonds said that the RBA "will deliver another 25 bps cut by August, taking the cash rate to 1.50%." They do urge investor caution for "getting overly excited about further rate cuts given the data at hand."
Stephen Roberts, Chief Economist at Altair Asset Management, sees rates trending lower throughout the rest of the year. "My view is that the trend in interest rates will be lower over the next year – even with the US Fed trying to lift its funds rate. In Australia, I see the RBA cutting the cash rate at least twice more to 1.25% over the next year and the Australian 10-year bond yield pushing down to around 1.7% over the next year," he shared with Livewire.
CommSec Chief Economist, Craig James, pointed out that Australia's ever decreasing inflation rate is now roughly equal to the stronger economies of Europe and North America. "It is reasonable then for the Reserve Bank to take a measured approach to reducing cash rates, mindful of the fact that this is unchartered territory. The Reserve Bank will need to see ongoing validation that inflation remains low and is likely to remain low," he said.
Moving on to the Australian Dollar, Mr. Koukoulas said "the sharp 5-cent fall in the AUD after the latest rate cuts clearly has further cuts priced in. If the RBA fails to deliver these cuts, the AUD should quickly rebound to 75 cents." While Mr. Ferraro sees support for the AUD around current levels.
Among the AUD bears, Mr. Roberts' view is that the "lower Australian interest rates and spread relative to US interest rates are one factor pointing to the Australian dollar trading lower." And Mr. Coote thinks the AUD "looks set to test the 70 cent level in the coming weeks."
---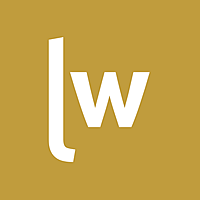 Livewire Exclusive brings you exclusive content from a wide range of leading fund managers and investment professionals.
Expertise