Who flicked the Australia switch?
---
The whole market – including small caps – has been on fire since early October.  It's like someone flicked the 'get long Australia' switch in the first week of October and it was game on. If there are big global money flows in to a market purely for the reason 'Australia has lagged and it's time they caught up' then small caps will likely outperform for the simple reason that our banks make up such a large part of the market and their outlook is relatively less attractive than their global peers.  It's also worth noting the role small resources have played in the rally.  Small resources are up 27.2% this calendar year while small industrials and the top 100 stocks (Large Caps) are up 12.7% and 10% respectively. 
Will this continue?  At QVG we ascribe to the "it's tough to make predictions, especially about the future" school of thought.  Regardless, our modelling shows that small caps are slightly – but not alarmingly – expensive relative to both large caps and their own post GFC averages.    
A kernel of truth in every theme 
There are several themes that have taken the market's fancy.  Electric Vehicle Commodities, East Coast Infrastructure, Mining Services Recovery, Milk to China and Globally Focused Fund Managers are all dominant themes.  It's hard to fault the themes themselves and they're all captivating the market because they all contain a kernel of truth at their core. 
Chinese consumers love 'clean green Australian diary products' but does this make every company in this space compelling?  We're not so sure.  Call us old fashioned but we can think of one 'milk to China' company on 140x trailing revenue and fail to see how this is a good bet.  You could probably throw a few of the medical marijuana stocks in with this lot; long on promise and short on revenue and cash flow. 
We're boring bastards so spend almost no time on pre-earnings stocks.  Sexy stories only excite us when they're backed with some meaningful numbers. 
Our top 5 holdings at the end of October were Afterpay, Motorcycle Holdings, Smart Group, Lovisa and MNF:
Afterpay is cementing its barriers to entry and growing rapidly but has a valuation to match these quality characteristics which holds us back from a 'high conviction' weight in the portfolio. 
After a recent and transformative acquisition of a motorcycle accessories business, Motorcycle Holdings is very cheap but is thinly traded. 
Smart Group has more to go but now has a valuation that has started reflecting its recent acquisitions and cash generative nature of the business relative to the auto finance peers with which it gets lumped. 
Lovisa could be a global growth juggernaut as it rolls out its unique jewellery concept across the UK and Europe and trials stores in the US, but must first cycle some excellent trading in its Australian business this time last year. 
Finally, MNF Group continues to be misunderstood but with the stock recently hitting all-time highs there are a few smarties starting to get on to the fact they're a software business masquerading as a telco.
---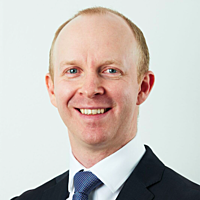 Principal & Portfolio Manager
QVG Capital
Chris Prunty is a co-founder and Portfolio Manager at QVG Capital; a boutique investment management firm specialising in smaller companies. QVG manages money on behalf of high net worth individuals and institutions in a 'best ideas' portfolio of...
Expertise