Why are bond yields spiking?
---
German, US and other Western bond yields have spiked sharply in recent trading sessions. The German 10 year bund having threatened to turn negative just 3 weeks ago, has backed up sharply to approx 67bps from its closing low of 8bps (on 20th April). US 10 year treasury yields, having fallen close to their 2012 yield lows, have also backed up sharply (now @ 2.24%). With such a sharp sell-off investors are wondering what has caused it and whether this the start of a new trend in bonds? In answer to the first question, we would argue it's primarily about positioning and leverage. That's the implication of our SELL-off indicator (see fig in attached LINK below) - a model which is designed primarily for equity markets but highlights when crowded trades are close to becoming exhausted. This model generated a warning signal on April 20th. Since then a number of risk assets have pulled back meaningfully (including in this instance bonds)......Beyond the near term weakness, though..(pls see attached link)... (VIEW LINK)
---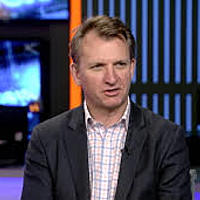 CEO & Chief Market Strategist
Longview Economics
Longview Economics, founded in 2003 by Chris Watling, is an independent research house based in London, providing three distinct yet interrelated groups of research products: Short and medium term market timing; Long term global asset allocation...
Expertise