Why China will determine Australian House Prices
---
Home building approvals outstrip population growth
The considerable strength of home building approvals with the total number annualising around 250,000 and home unit approvals around 130,000 speaks of ample supply of new homes in the pipeline, especially when placed in the context of population growth, up 327,600 in the year ending March 2016, but less natural increase (births less deaths as neither the new-born or the dead usually buy new homes) was up 180,800.
The burgeoning over-supply of new homes relative to the needs of a growing population is the main reason why most analysts see a brake being applied to the housing boom over the next year or two, but it does not seem to be happening just yet, begging the question: why is it not starting to happen?
#1 Low rates positive may be countered by less housing credit
One force still in play that may be helping to prolong the housing boom is very low borrowing interest rates, allowing potential home buyers - whether owner-occupiers or investors - to borrow more relative to their incomes.
However, the positive impact of low interest rates is starting to run into headwinds, mostly as banks have started to tighten their lending criteria for certain categories of borrowers and limit the amounts they are prepared to lend relative to property valuations. The impact of tighter bank lending criteria is now noticeable in a slowing in the growth of the stock of credit extended for housing purposes (see the chart below). In August 2016 housing credit rose by only 0.5% m-o-m and was up 6.5% compared with August 2015. A year earlier in August 2015 housing credit rose 7.5% y-o-y, the peak annual growth rate in the current cycle. The slide in annual growth in housing credit looks set to continue given recent monthly growth rates around 0.5% and further tightening of lending criteria announced by some banks this week. Annual growth in housing credit looks set to moderate to 6% or less in the early months of 2017. In short, it seems that the positive influence of low interest rates working via growth in housing credit and through to demand for housing is past its best.
[SJ1.PNG]
#2 Foreign demand for Australian housing on the rise
Another source of demand for Australian housing comes from foreign investors, especially from China. There is no doubt that this source of demand for Australian housing has been rising. There is even some talk that one fragile part of the Australian housing story, increasing failures to complete purchases by some that brought new apartments off the plan, is being underpinned by a new cohort of foreign, predominantly Chinese, investors prepared to pick up bargains.
The issue is how long can demand for Australian housing from foreign investors hold up? Some argue that China's investors regard Australian housing investment as providing a stake in a pleasant physical and political environment for potential future use. It is not necessarily important whether the investment yields a small or any return. Another argument is that Australian housing - although increasingly expensive for Australians - is cheap relative to house prices in China's major cities. Some Chinese cities are currently experiencing annual house price escalation of 30% and more. To the extent that these forces are driving Chinese investors to buy Australian homes, there may be an override to the forces of local new housing supply and demand that say that home prices should already be moderating.
China policymakers will impact our house prices
The rider to this story though is that it is developments in China, not in Australia that will determine what happens to Australian house prices and housing activity. China has started to impose controls on outbound foreign investment. At present China's authorities are tolerating the boom in house prices in Chinese cities, but that boom is likely to present a problem that needs addressing at some point next year with tighter policies that effectively hit housing in Australia as hard as housing in China. Australia's over-extended housing boom may have been granted a stay of execution by continuing foreign investment, but even that force may soon face headwinds and most likely generated by authorities in China.
Contributed by Altair Asset Management:  (VIEW LINK)
---

Follow Stephen Roberts's wires
---
---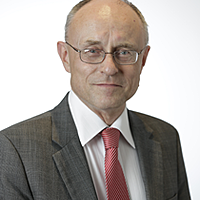 Chief Economist
Altair Asset Management
Stephen is the Chief Economist and a member of Altair's Investment Committee. He provides a comprehensive review and outlook of macro-economic factors likely to influence financial markets. Stephen is an economist/strategist who has worked for...
Expertise
No areas of expertise