Why haven't we bought insurance stocks this week?
---
We are currently sitting on relatively high levels of cash, looking for opportunities as we are bullish stocks for the months ahead. Hence with insurance stocks being hit this week, due to the awful east coast storms, subscribers have understandably been asking why we have not taken the plunge into the sector. The decision to date has been a combination of factors, which hopefully this morning's report will shed some light on. Firstly, when we look at the insurance sector as a whole, technically we can see a further 10-15% upside, but this is not the clearest chart pattern around at present - we will look at our preferred two stocks in the sector later. Storms / accidents are part of doing business for insurance companies and if we are headed for extreme weather changes in years to come, premiums will simply rise. However, as with resource companies not being seen as Market Matters' core portfolio holdings, as they cannot determine their own profitability year on year, the same could be said for insurance companies. See report: (VIEW LINK)
---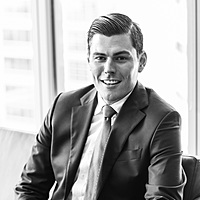 Market Matters is an online investment and share trading advisory service designed for those that want to take their wealth further. We specialise in advice for active share market investors, including those new to the markets or those with a Self...
Expertise
No areas of expertise