Why IMDEX has a strong core business in all market conditions
---
Against a challenging backdrop mining technology business IMDEX (ASX:IMD) delivered a strong 1H21 result. IMDEX materially beat market expectations with stronger revenues as exploration regions opened and cost discipline drove solid margin growth.
Demonstrating how nimble the business is as a technology company, IMDEX delivered strong gross margins from higher revenue from instruments and software and EBITDA margins increased benefiting from product mix, digital transformation and ongoing focus on streamlined operations. Cash from operations also increased, up 33 per cent from the prior corresponding period.
IMDEX's CEO Paul House joined Dominic Rose to discuss the company's differentiated business model compared to traditional mining services businesses, the outlook for the industry and how conditions will evolve to IMDEX's benefit.
"One of the four levers IMDEX pulls as a business is the technical leadership that our products command in the market because of the R&D spending we do. This means we should be able to win market share in any given market." Paul House, IMDEX CEO 
---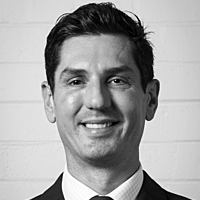 Portfolio Manager
Montgomery Lucent Investment Management
Dominic is Portfolio Manager of the Montgomery Small Companies Fund – a small-cap Australian equity fund investing in 30 to 50 high quality, undervalued small and emerging companies with strong growth potential. The fund invests outside the ASX100.
Expertise