Why is Australia's inflation rate so stunningly low?
---
Australia's inflation rate is stunningly low. At just 1.0 per cent in annual terms, it is well below the bottom of the RBA target band of 2 to 3 per cent and it is low for reasons that are not all that favourable. In simple terms, the economy is too weak and the unemployment rate is too high. There is a simple and well established link between the strength of an economy and the rate of inflation. It suggests that when an economy is strong with people spending at a rapid pace, businesses ramping up their investment and the unemployment rate falling, inflation is high or rising. It is high because in these sorts of strong and optimistic economic times, businesses feel that they can edge up their selling prices without driving away customers. This is, by definition, inflation. The optimistic customers are willing to pay the higher prices because their financial circumstances are favourable. Click here for the rest of the article: (VIEW LINK)
---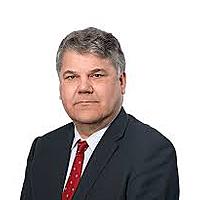 Chief Economist
Market Economics Pty Ltd
Stephen Koukoulas has a rare and specialised professional experience over more than 25 years as an economist in government, as Global Head of economic and market research, a Chief Economist for two major banks and as economic advisor to the Prime...
Expertise