Why one of the oldest US tech stocks is a value opportunity today
---
Tech stocks have borne the brunt of the recent sell off in equity markets. And while the Nasdaq is firmly in bear market territory, unprofitable tech stocks have been hit the hardest down almost 60% this year.
It should be remembered that not all growth stocks are genuine disruptors. 
But given recent market moves, long term investors may be well rewarded by identifying category leaders that are falling to attractive valuations relative to their long-term growth profile.
This brings me to Seagate Technology (NASDAQ: STX) - one of the oldest technology companies listed in the United States.
A business evolving 
Seagate was founded in the 70's when typewriters still dominated, and Apple and Microsoft were little-known start-ups. The company took off as its hard disk drives used in some very early IBM computers played a major role in the development of the PC industry.
Over the years, revenue from hard disk drives declined as technology evolved and NAND or FLASH drives used in PCs, tablets and smartphones, began to dominate market share. 
But Seagate's business has evolved from being dominated by hard disk drives market for PCs, to leading mass capacity storage solutions (including cloud storage) which now generates more than 75% of Seagate's revenue.

In Antipodes latest podcast episode, I spoke with Gianluca Romano, Executive Vice President and CFO of Seagate.
Subscribe to the podcast on Spotify here
Gianluca explained how the ongoing growth in data is driving demand for mass capacity storage.
The data is supporting very new applications like artificial intelligence, machine learning, autonomous vehicles, smart cities, smart factories. All these new applications require massive volumes of data and we are just at the beginning of the utilisation of those new applications so we will see the data creation continue to grow very rapidly in the next few years.
He also touched on the competitive dynamics at play.
The industry has consolidated in the last almost 20 years. The hard disk industry included about 15 players and now it is down to three - so there was a major consolidation. Out of those three, Seagate is a clear leader. I'm really positive for where this industry will be in the future in terms good alignment between supply and demand and what that means in terms of revenue, profitability and cash flow.
Seagate is currently priced at just 8x next year's earnings and given the opportunity for growth in mass data storage, we see the company as a compelling pragmatic value opportunity. 
Listen to the full discussion with Gianluca along with some further analysis from Graham Hay (Antipodes' Portfolio Manager of Hardware, Industrials and Commodities) in our latest podcast.
Discover more global investing ideas from the Antipodes team.
Visit the Antipodes website or click the 'follow' button to be notified when Alison's next Livewire article is published.

........
This communication was prepared by Antipodes Partners Limited (ABN 29 602 042 035, AFSL 481 580) (Antipodes). Antipodes believes the information contained in this communication is based on reliable information, no warranty is given as to its accuracy and persons relying on this information do so at their own risk. This communication is for general information only and was prepared for multiple distribution and does not take account of the specific investment objectives of individual recipients and it may not be appropriate in all circumstances. Persons relying on this information should do so in light of their specific investment objectives and financial situations. Any person considering action on the basis of this communication must seek individual advice relevant to their particular circumstances and investment objectives. Subject to any liability which cannot be excluded under the relevant laws, Antipodes disclaim all liability to any person relying on the information contained on this website in respect of any loss or damage (including consequential loss or damage), however caused, which may be suffered or arise directly or indirectly in respect of such information. Any opinions or forecasts reflect the judgment and assumptions of Antipodes on the basis of information at the date of publication and may later change without notice. Any projections are estimates only and may not be realised in the future. Information on this website is not intended as a securities recommendation or statement of opinion intended to influence a person or persons in making a decision in relation to investment. Unauthorised use, copying, distribution, replication, posting, transmitting, publication, display, or reproduction in whole or in part of the information contained on the website is prohibited without obtaining prior written permission from Antipodes. Pinnacle Fund Services Limited ABN 29 082 494 362 AFSL 238371 is the product issuer of funds managed by Antipodes. Any potential investor should consider the relevant Product Disclosure Statement available at www.antipodesonespartners.com when deciding whether to acquire, or continue to hold units in a fund. The issuer is not licensed to provide financial product advice. Please consult your financial adviser before making a decision. Past performance is not a reliable indicator of future performance.
---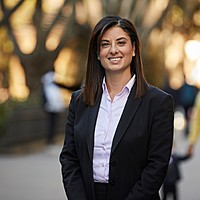 Portfolio Manager
Antipodes
In almost two decades of investing in equities based in Sydney and Singapore, Alison has worked through various market cycles and navigated major market events. Alison is a portfolio manager at Antipodes and a member of the senior investment team....
Expertise