Why our small caps team recently bought Accent Group
---
The addition of Accent Group to our Montgomery Small Companies Fund portfolio reflects the opportunity apparent from a domestic reopening right before Christmas. Our confidence surrounding a recovery has grown somewhat as we witness an impressive acceleration in both first dose and second dose vaccinations, particularly in the most populous states of New South Wales and Victoria.
Given the uncertainty surrounding lockdowns and transmission of the Delta strain of COVID-19 before reporting season, our small cap fund remained underweight domestic 'reopeners' which worked well for us, as many of these saw their shares prices hammered on soft trading updates. We were instead focused on companies with exposure to reopening overseas, particularly in the US, UK and Europe which were well ahead of Australia.
Of course, the post-results price pressures across many domestically-exposed companies afforded us the opportunity to add some high quality names to the small companies portfolio which we believe will recover quickly as the Australian economy reopens…and just in time for the key trading period of November and December. The combination of cheaper prices and an improving outlook meant, in our opinion, the risk-reward had swung in our favour.
Accent Group (ASX:AX1)
Accent Group is a solid reopening opportunity in our opinion. With the share price having fallen almost a third since the end of April this year, the company represents a wise opportunity to take advantage of recovering operating metrics as well as optimism about a return to normal ahead of Christmas.
The Montgomery Small Companies Fund's screens revealed Accent Group as one of the most heavily sold off retailers over the past few months.
While the company does have an online presence, their stable of footwear brands are very much fashion and youth oriented. Their customers buy their shoes because they want to wear them out and about. Being locked down removes the ability for Australia's youth to 'strut' their stuff, and with that, the appetite to make stylish shoe purchases.
At the August results, Accent noted that during the first seven weeks of 1H22 like-for-like sales were down 16 per cent with more than half the store portfolio impacted by lockdowns, partly offset by 67 per cent growth in digital sales. Management estimated the EBIT impact from COVID-19 disruptions over July and August to be at least $15 million. This reflects lost sales and discounting to manage inventory positions.
Before the recent lockdowns, AX1 shares performed very well thanks to robust consumer demand and the store roll-out strategy which underpins a strong medium-term growth profile. Consequently, perhaps it's not surprising to see investors take profits ahead of a tough trading period. Looking to the future however, we see this selloff as presenting an attractive opportunity since demand is expected to quickly bounce back (we saw strong evidence of this last year and more recently offshore) while the roll-out remains intact. At the FY21 result, Accent confirmed the company is on track to reach 700 stores in FY22 with at least 65 new stores expected to open during the financial period.
Interestingly, Accent's response to the current lockdown is very different to last year when the company went into cash preservation mode, shedding staff and pausing all growth investment. Management have retained staff to make sure stores have capacity to reopen and capture the anticipated surge in activity. And the company is going full steam ahead on its future growth initiatives which are focused on significantly expanding both the Glue Store and StyleRunner store networks and investing in digital capabilities.
Accent Group recently purchased Glue Store and activewear retailer StyleRunner. Glue Store was a good brand 10 or 15 years ago but had underinvested allowing General Pants and Universal to gain share in the youth apparel market. Accent, who we regard as talented retailers, plan to grow the Glue Store network from 22 stores today to 60 by December 2023 with a major drive towards owned vertical brands which should be margin accretive. StyleRunner is looking to grow its store network from 4 today to 20 by the end of FY22 and 60+ within the next 3 years.
Another factor to consider is the prevailing supply chain bottlenecks and logistics challenges. Anyone who has ordered a pair of Nike trainers online recently will know what I'm talking about here – expect big delays! Factories in Vietnam have closed due to COVID-19 outbreaks, shipping costs have soared, ports are congested, wharfies and couriers are striking and Aussie Post has a huge backlog of deliveries. It's a disaster….unless of course you happen to be a retailer caught out by the lockdowns with too much stock. So while the e-commerce retailers may struggle with customer deliveries over the all important Christmas trading period, stocked up retailers like Accent may just see the pendulum swing back their way.
In summary, the medium-term store roll out profile is encouraging, the stock is off nearly a third from its highs, reopening is coming, and the shares are on 13 times FY23, with a six per cent yield and the balance sheet looks good. All told, it looks like a very appealing picture that other investors will soon catch on too.
---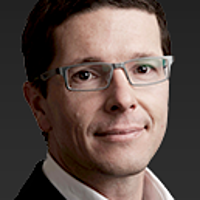 Chief Investment Officer
Montgomery Investment Management
Roger Montgomery founded Montgomery Investment Management, www.montinvest.com in 2010. Roger brings more than two decades of investment, financial market experience and knowledge. Roger also authored the best-selling investment book, Value.able.
Expertise