Wingara Ag (ASX:WNR): Strategy Starting To Play Out
---
This acquisition is significant for a number of reasons, not the least because it marks the beginning of Wingara's ambitious growth strategy in the export hay market. Firstly, the acquisition increases Wingara's production capacity from 50,000MT per annum to 90,000MT, with additional investment expected to expand capacity to 110,000MT over the medium term.
Secondly, it improves the company's security over supply estimated at an additional 40,000MT from the existing PHPC database. Since the acquired plant is located approximately 100km from the existing Wingara facility the hay can be processed at either location, providing improved efficiency as well as an alternative option given downtime at one of the plants. We also expect the cost savings from the acquired plant to be significant and note that Wingara management already have a demonstrated track record of improving the profitability of these types of businesses.
The export oaten hay market is attractive. China's dairy industry is growing and they are increasingly turning to Australian hay to feed their herds. The Middle East is now a large importer of fodder as they no longer grow their own due to serious water shortages (hay is up to 3x more water intensive than crops such as wheat, meaning more and more countries with water shortages will increasingly allocate their scarce resources to the latter while fodder will instead be imported). And the Australian dairy industry is experiencing difficult conditions meaning domestic hay prices and demand are likely to remain benign.  Further opportunities for acquisitions and industry consolidation abound.
Wingara gave production guidance of 37,000-42,000MT of oaten hay for the coming year, right in line with our FY17 expectation for 40,000MT. That should equate to EBITDA of $3-$3.2m (ex acquisition related expenses) and looks attractive for a company in a net cash position, capped at $21m and with plenty of opportunities for growth.
---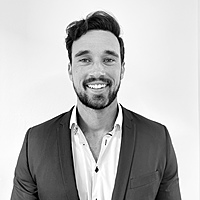 Founder of Capital H Management and Portfolio Manager of the Capital H Inception Fund. Previously worked for Pie Funds and Bligh Capital.
Expertise