Wuhan - A picture tells a thousand words
---
Source: AFP news agency

Keeping it short, the above picture is likely telling you:
(1) The organizers of this party are about to get a visit from government representatives. There is no doubt China has/had the toughest restrictions for fighting Covid-19. So, if social distancing rules and wearing a mask is now considered a way of life globally (and presumably implemented in China), then a few people will be very nervous with this going viral.
(2) If point (1) is true (which would surprise me a party of this nature was allowed to take place), a Covid-19 outbreak could be on the cards and restrictions are coming. Negative for long-China theme. 
(3) China has a vaccine (or you are looking at a state sponsored mass trial in this photo). Positive for long-China theme.
(4) Take it on face value, restrictions have been lifted and that picture represents a society which has completely reverted to pre-Covid ways. It is not even a normal party, it is a pool party! Under this scenario, you would think the outlook is good for Chinese assets and economy. It also backs up the improving trends in China's economic data. Positive for long-China theme.
I'll leave you to decide what to make of it. 
Never miss an update
Stay up to date with my content by hitting the 'follow' button below and you'll be notified every time I post a wire. Not already a Livewire member? Sign up today to get free access to investment ideas and strategies from Australia's leading investors.
........
DisclaimerThis document is provided by Banyantree Investment Group (ACN 611 390 615; AFSL 486279) ("Banyantree"). The material in this document may contain general advice or recommendations which, while believed to be accurate at the time of publication, are not appropriate for all persons or accounts. This document does not purport to contain all the information that a prospective investor may require.  The material contained in this document does not take into consideration an investor's objectives, financial situation or needs. Before acting on the advice, investors should consider the appropriateness of the advice, having regard to the investor's objectives, financial situation and needs. The material contained in this document is for sales purposes. The material contained in this document is for information purposes only and is not an offer, solicitation or recommendation with respect to the subscription for, purchase or sale of securities or financial products and neither or anything in it shall form the basis of any contract or commitment. This document should not be regarded by recipients as a substitute for the exercise of their own judgement and recipients should seek independent advice.The material in this document has been obtained from sources believed to be true but neither Banyantree nor its associates make any recommendation or warranty concerning the accuracy, or reliability or completeness of the information or the performance of the companies referred to in this document. Past performance is not indicative of future performance. Any opinions and or recommendations expressed in this material are subject to change without notice and Banyantree is not under any obligation to update or keep current the information contained herein. References made to third parties are based on information believed to be reliable but are not guaranteed as being accurate.Banyantree and its respective officers may have an interest in the securities or derivatives of any entities referred to in this material. Banyantree does, and seeks to do, business with companies that are the subject of its research reports. The analyst(s) hereby certify that all the views expressed in this report accurately reflect their personal views about the subject investment theme and/or company securities.Although every attempt has been made to verify the accuracy of the information contained in the document, liability for any errors or omissions (except any statutory liability which cannot be excluded) is specifically excluded by Banyantree, its associates, officers, directors, employees and agents.  Except for any liability which cannot be excluded, Banyantree, its directors, employees and agents accept no liability or responsibility for any loss or damage of any kind, direct or indirect, arising out of the use of all or any part of this material.  Recipients of this document agree in advance that Banyantree is not liable to recipients in any matters whatsoever otherwise recipients should disregard, destroy or delete this document. All information is correct at the time of publication. Banyantree does not guarantee reliability and accuracy of the material contained in this document and is not liable for any unintentional errors in the document.The securities of any company(ies) mentioned in this document may not be eligible for sale in all jurisdictions or to all categories of investors. This document is provided to the recipient only and is not to be distributed to third parties without the prior consent of Banyantree.
---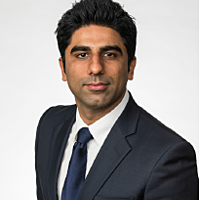 Investment Manager / Director
Banyantree Investment Group
Investment Manager and Director at Banyantree Investment Group, with responsibilities across equity and multi-asset strategies. Zach has over twelve years' experience including portfolio management and sell-side investment research.
Expertise