XJO and Position Update: Market Moves Higher as Banks Drive .. | JHX - Stock in Focus... | PRR on the move.. |
---
Good Afternoon, Finally…… A decent day on our share market…. With some of the worst local equity news (WPL cuts costs… FMG downgraded to Negative by Fitch… Losses mounting at WOW's Masters), we still rallied 30 points… How does this make any sense? Commonwealth Bank of Australia (CBA) is 1.2% up, ANZ Banking Group (ANZ) is 0.82% up, Westpac (WBC) is 1.05% up and National Australia Bank (NAB) is 0.6% down. Rio Tinto (RIO) is 1.61% up and BHP Billiton (BHP) is 1.56% up. Today, we added some exposure to James Hardie (JHX), following a strong outlook and buy back of shares… James Hardie (JHX) soared on a special dividend. It closed on 11.56% higher at $16.98. We see the lower AUD/USD, strong rebound in housing sales and ongoing capital management as key drivers for the stock to move... see chart below.. Prima Biomed Limited (PRR) is another stock that skyrocketed by 190%, as the company announced positive trial results for a potential ovarian cancer vaccine. PRR is closed at $0.16. Let's continue with the positive momentum...
---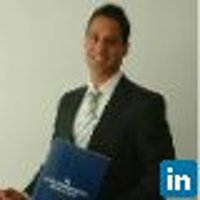 Executive Director
Peak Asset Management
Prior to founding PEAK Asset Management, Niv headed up HC Securities, spent three years growing Halifax Investments capital markets division and also worked on the wholesale desk at Macquarie Bank, servicing a wide range of institutional,...
Expertise
No areas of expertise