10 of the most 'liked' investment strategy wires of 2018
---
The whole Livewire team is laser-focused on constantly improving your user experience, with relevant, readable content at the heart of that experience. To ensure the content keeps hitting the mark, we monitor a suite of data points. One we put a lot of weight on is the humble 'like' button (Up there, to the left of the headline).
It doesn't take many 'likes' to flag that you would like more of that type of content. So be sure to wield your vote through the year, to help us get you what you want.  
'Liking' content also has the added bonus of saving the article to your own personal reading list. Try clicking on the 'thumbs up' icon in the top right corner (next to your name) to see everything you've ever liked, and rediscover some old favourites.
In this wire, I have shortlisted 10 of the most liked wires from 2018 that focused on timeless investment lessons, or strategies, from our contributors. 
I hope you enjoy them (and don't forget to vote)!    
Going with the flow
Marcus explains in 'Going with the flow' that when investing, valuation is one thing, but it is also essential to monitor what the fund managers are doing, watch for changes in director holdings, track movements in the top 20 Shareholders, and watch what the short Sellers are doing.  
Opportunities and risks in pricing of LIC's
This great wire explains why LICs trade at a premium or discount to their net asset value. Dominic also lays out 3 reasons that buying at a discount can work to improve returns at more levels than you might think.  
3 ways you can beat the fundies
Lawrence Lam, Lumenary Asset Management 
Lawrence questions the assumptions about the edge that fund managers have over everyday investors and suggests 3 straightforward ways investors can use this to beat the fundies at their own game. 
Credit availability IS Australia's House Prices
Before house prices really started to roll over last year, Steve succinctly summarised how " don't lend against the value of houses. They lend against people's incomes. And the amount that banks lend is the sole determinant of the value of Australia's housing stock", i.e.: why Credit availability IS Australia's house prices.  
Matthew Kidman: Uncut
James Marley's interview with Matthew Kidman from Centennial, who you may also know from our Buy Hold Sell series, was one of the most popular videos from last year. Matthew shared some timeless investing lessons, the story of how he came into funds management, and some stock ideas, in Matthew Kidman: Uncut.  
Investment principles, risks and opportunities
Kerr Neilson, Platinum Asset Management
Platinum Asset Management's Founder Kerr Neilson is a fund manager who needs no introduction. Here he shares some timeless investment principles, the big issues, and what he's excited about ahead.  
10-baggers are everywhere (so are 100-baggers)
As Weimin says: "The good news is that 10-baggers are everywhere. Every single stock in Australia and New Zealand has a 1-in-7 chance of being a 10-bagger during its life in the next 35 years. And what about the mystical 100-bagger? There are a lot of them, and they are near you." Read on! 
7 pieces of wisdom from the 2017 Berkshire letter
Patrick Poke (with assistance from Warren Buffett) 
Pat enjoys few things more than reviewing annual letters from the market's 'Super investors'. In this wire he distils the most recent Buffett letter for you (watch for the next one at the end of Feb), landing on 7 maxims for all investors. As one reader said in the comments: "I have to print this and stick it over my computer, every time I want to trade, I will read it" 
The 6 company mistruths to be wary of…
Dean Fergie, Cyan Investment Management 
It's timely to re-run this piece from Dean who wrote that "Company management has, at times, been known to 'stretch the truth' when communicating with investors. So, with February reporting about to start in earnest, we thought it timely to highlight 6 common types of 'mistruths' to keep a watch for…" 
If 24 LIC's ran the Melbourne Cup
This overview of the huge and growing LIC market was as amusing as it was useful. Daryl provides a 'form guide' for 24 LIC's, shortlisting his 3 favourites to stand on the podium. 
Peter Cooper's next big idea
Patrick Poke, Livewire Markets 
Industry legend, Peter Cooper, gave Pat a rare interview earlier last year, which provided his big idea for the next 30 years, and some specific investment opportunities.
---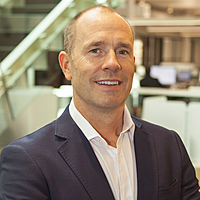 Alex happily served as Livewire's Content Director for the last four years, using a decade of industry experience to deliver the most valuable, and readable, market insights to all Australian investors.
Expertise