3 key themes in the Australian equity market in 2016 – will they continue?
---
Johan Carlberg, Lead Portfolio Manager at Alphinity, identifies three key drivers of relative sector performance in the Australian equity market in 2016: 1) the turnaround in commodity prices and resources stocks beginning in February; 2) the rise in bond yields and subsequent underperformance of yield proxy stocks from July; and 3) the de-rating of expensive structural growth stocks by investors in recent months. These themes have their foundation in an improvement in global growth prospects and a bottoming in interest rates, and have only been reinforced following the surprise outcome of the US election. Carlberg expects each theme to continue into 2017, though recent developments in the resources sector suggest this theme may be the closest to maturity. Watch the full webcast: (VIEW LINK)
---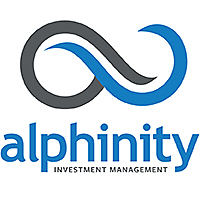 Alphinity Investment Management
Alphinity Investment Management is an active, boutique, equity manager based in Sydney and majority owned by its staff. Established in 2010, Alphinity has dedicated experienced teams managing both Australian and global equity funds.
Expertise