3 stocks we are considering into weakness
---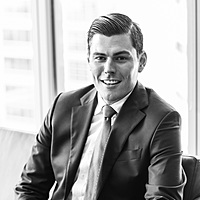 Nicholas Forsyth
Market Matters
Local investors are increasing their superannuation investments prior to legislation changes in June with some of this money ending in equities.
As the world prepares for higher interest rates fund managers are reducing their huge holdings in bonds (which depreciate when interest rates rise) with some of this money finding its way into stocks.
To estimate how far the market may advance this month we should refer to simple statistics that have served us so well in December. Since the start of 2016: 
The average monthly range was 345-points.
The smallest monthly range was 199-points which interestingly was when the market topped for 2016 at 5611.
Hence if 5667 remains the low for the month we are highly likely to see a test of 5900 before we welcome in February.
ASX200 Daily Chart
After recent profit taking, we are now sitting on 36% cash and are short-term buyers of weakness/sellers of strength. Our favourite sector at present is the Financials where we already have some exposure through CBA, Macquarie, QBE and Suncorp. However, we would rather be heavily overweight a sector we are bullish than spread across areas where we have little faith, plus it helps that a higher interest rate environment is positive many financials. Below we cover a couple of Fund Managers who are benefiting from inflows and an uptick in funds under management courtesy of a strong market. In most analyst models, they assume the market increases by 6.5% annually which impacts total funds under management. When we see markets do better, obviously upgrades often happen.  
ASX200 Financials Index Quarterly Chart
1a. BT Investment (BTT) $11.15
Fund Manager BT has recovered well since the BREXIT scare; technically the stock looks excellent targeting at least a further 10% advance.
Ideal buying of BTT is under $11 with stops under $10, only average risk/return but the degree of confidence we have in the position tips the scales.
BT Investment (BTT) Daily Chart
1b. Henderson (HGG) $4.13
HGG is a similar play to BTT and its very unlikely we would purchase both stocks, hence 1a and 1b. We like HGG for a rally towards $4.50.
Ideally, we are buyers of HGG under $4 with stops under $3.70.
Note both these plays are relatively aggressive as they are very susceptible to any bad news from Europe e.g. BREXIT's unfolding, Italian banks and looming elections.
Henderson (HGG) Weekly Chart
2 Platinum Asset Mgt. (PTM) $5.43
PTM has had a very tough time in 2016 courtesy of weak performance and reasonably high outflows during the year. Yesterday they released Funds Under Management (FUM) which showed a drop of $97m in December which is a significant improvement from the three months prior. Analysts were more bearish on FUM and given the stock's relative value (trading on 15 times) we see the potential for a re-rate higher. 
We are buyers of PTM under $5.40 with stops under $5.20.
Platinum Asset Mgt. Daily Chart
3 Bendigo Bank (BEN) $13.14
We like BEN as our banking exposure is now light after taking profit on Westpac, which currently feels a touch premature, and BEN pays a healthy fully franked dividend in mid-February. 
The current ideal buying of BEN is ~$12.75 with stops under $12.40.
Bendigo Bank (BEN) Monthly Chart
Summary
While we remain buyers of weakness it is likely that a large degree of our focus will remain in the financial sector with BTT. HGG, PTM and BEN on the radar as outlined above. 
Livewire readers can receive  14 days' free  access to our  Platinum level   membership by  registering here:  (VIEW LINK)
---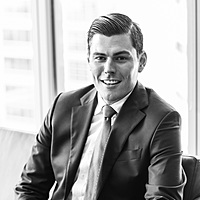 Market Matters is an online investment and share trading advisory service designed for those that want to take their wealth further. We specialise in advice for active share market investors, including those new to the markets or those with a Self...
Expertise
No areas of expertise