Generating investing ideas in a tough market
---
Investors have been questioning how to approach the market, given lofty valuations and elevated risk. With this backdrop, Livewire posed some questions on this issue to Steve Johnson, Tim Kelley, and Alex Pollak, starting with: "What channels generated your best investment ideas in the last 12 months, and what themes has it led you to?" 
Sift through the 'uninvestible' stocks
While it has been a very good year for Forager in terms of performance, it has been a difficult year for idea generation. Most of the performance has been coming from stocks we have held for a number of years. The replacement ratio has been low. 
Two avenues have been prospective, though: 
Spinoffs are one great place to look for investment ideas and NZME was one great opportunity in the past 12 months. Investors dumped the stock after its separation from APN News & Media (now called Here, There & Everywhere), as per the chart below. It has already paid more than NZ$0.10, and was available at an absurdly low multiple.
Elsewhere we like to search broker reports for the word "uninvestible". That has applied to the entire Italian stock market for the past few years - and we are still finding regular bargains there for our International Fund. 
If you are interested in receiving Forager monthly & quarterly reports register here. 
Always follow your established process
Tim Kelley, Montgomery Investment Management 
One of the foundations of consistent investing is a defined process for idea generation. Our philosophy is to be invested in high quality companies with bright prospects and attractive valuations, so our idea screening process is built around identifying companies that can meet those criteria.  Companies that pass the initial screening tests are then studied in detail to try to firm up an investment thesis.  
Every now and then you will have a brilliant idea or a flash of insight that comes from left field, and you need to be open to those.  However, a good portfolio is a bit like a good sporting team – a couple of star players is nice, but lasting success owes more to hard work, consistency and professionalism. 
In terms of themes, we are positioned in businesses that we believe are more likely to benefit from structural change or disruption, than become victims of it. Two good examples of this would be companies like Seek and Challenger. 
Monitor the events, niche commentary and blogs
Alex Pollak, Loftus Peak 
One of our key advantages is that we are not an index-based investor, so research on big index companies is not a primary focus. 
Trade shows, industry conferences, blogs, some mainstream and niche commentary, etc provide significant insight into the emergence of trends, which are investible. 
We find broker research is useful, but can be blinkered given it is often framed with reference to an index. 
Key Points
Spinoffs can produce some good ideas
Stocks deemed 'uninvestible' by brokers are still leading to some bargains
Define and then follow your process: E.g.: identify high quality companies with bright prospects and attractive valuations.
Attend trade shows, conferences etc
Follow mainstream commentary, but niche sources and blogs as well
---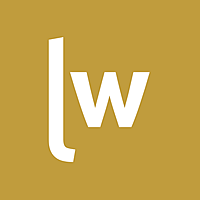 Livewire Exclusive brings you exclusive content from a wide range of leading fund managers and investment professionals.
Expertise