5 investment insights from 5 days in Europe & the UK
---
After a hiatus of almost three years, together with a colleague I spent the first week of September visiting companies in Europe and the UK . In this short wire, I discuss five things that stood out to us from those five days.

1. Zoom and Teams are no substitute for the real thing
As an investment team, we've found video calls extremely valuable over the last two years in conducting meetings with management during a prolonged period when overseas travel was not possible. But this trip reminded me of what we've been missing out on. In a meeting with an IT reseller, we had a senior sales executive present who wouldn't have made time for us had it simply been by video, which illuminated the business for us from a customer's perspective; in another, the physical office layout with bright colours and ping pong tables told us something important about the culture; and in another, we gleaned real insights through small talk with management on the way to the elevator after the meeting ended.
A learning here is we should be cautious regarding the perceived permanence of changes to the ways we live and work that were made during the pandemic out of necessity.
2. Consumer downtrading is happening in the UK as inflation bites
On our second day in London Liz Truss was announced as the new British prime minister, and it was clear that political priority number one is household energy bills. Consumers are being squeezed by inflation and in particular household energy prices, which are 50% higher today in the UK than Germany and twice the rates paid in France. The UK government swiftly announced a cap on household energy bills for the next two winters at a cost of £150 billion, which is close to 7% of the UK's annual GDP.
Ocado, the UK online grocer, warned on 13 September that consumers are trading down to discount brands and are consuming less. Their chief executive referred to this as a phenomenon that has accelerated in recent weeks.
This is a reminder that consumer staple product companies, those that sell household basics through supermarkets, may prove resilient in the early stages of a period of inflation but prove vulnerable as time goes on and consumer spending power is gradually sapped.
3. Organisational structure is a secret ingredient in L'Oréal's success
We met with two very different global businesses with an interesting similarity. These are Unilever in household products and Sodexo in contract catering and facilities services. Both are moving away from a complex, matrix organizational structure where individual business units report to both country heads and global division heads. Both companies have found this structure is heavy in bureaucracy, lacks accountability and is slow moving. They are hoping that a streamlined structure, global divisions in the case of Unilever (NASDAQ: UL) and countries in the case of Sodexo, will lead to improved performance.
L'Oréal, which is owned in the Aoris portfolio, has often described its simple, decentralised structure as a secret to its success (one of many, really). The CEO often says that 'battles are won on the battlefield'. Different countries are run locally by managers who understand the local consumers and retailers, not from head office in Paris. The flexibility and agility the come with this decentralization has helped L'Oréal grow significantly faster over many years than consumer peers such as Unilever, and helped it take share of the global beauty market at a record rate over the last two years.
4. Improving energy efficiency in buildings is a challenge, and an opportunity
In a meeting with building automation and energy management company Schneider Electric, our host made the point that buildings account for 40% of global energy consumption. For many occupiers of those buildings, such as large private companies and government departments to meet their 2030 and 2050 emissions targets, buildings will have to become significantly more energy efficient.
The Aoris portfolio does not invest in any business that supplies lighting, elevators or air conditioners to commercial buildings. It's not clear to us who across those three markets will be the winners and losers from the pressure to improve building energy efficiency. 
Accenture (NASDAQ: ACN), which we do invest in, should benefit, though. Accenture has deep relationships with large corporations and government entities, and has an established consulting practice, Sustainability Services, with the data and expertise to help them achieve their energy efficiency targets.
5. Paris is thriving. Technology can help it get ready for 2024
Paris is back. Arriving on the Eurostar at Gare du Nord station close to midnight, we were struck by how busy the city was, and walking between meetings the next day on the Champs-Elysées, American accents were a constant presence.
Paris will be even busier when its hosts the 2024 Olympics, and technology can help it cope with the influx of visitors. Unlike public transport systems in London, New York and Sydney, you can't tap your credit or debit card at the turnstile on the Paris Metro, which can create long queues at the vending machines used to purchase paper tickets.
This reminds us of the significant opportunity for Visa (NASDAQ: V) and Mastercard (NASDAQ: MA) in cities such as Paris, through converting cash payments to card, and making payments easier through tap to pay. Visa and Mastercard are interesting businesses not currently held in the Aoris portfolio.
Summary
Being on the road for a week doing nothing other than visiting interesting businesses was a stimulating and immersive experience. As a team, we will be doing more overseas travel in 2023 than we've ever done and are excited by what we'll learn from it.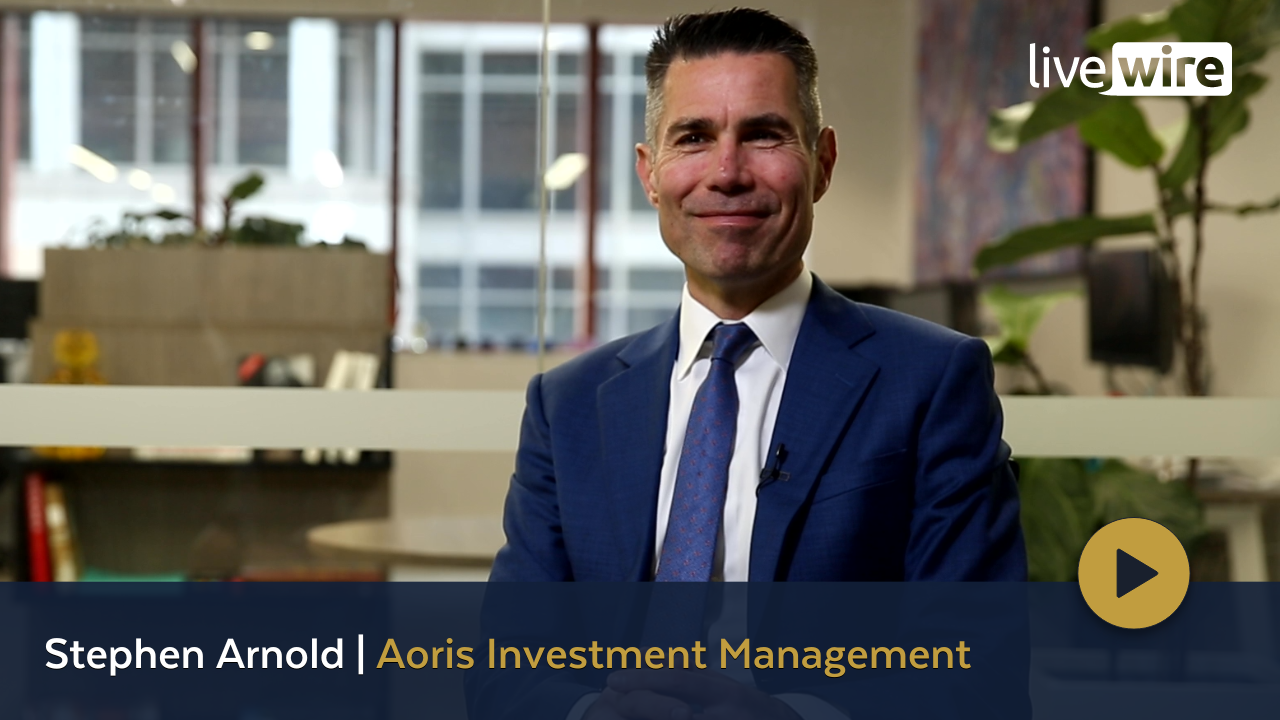 Equities
2 lessons learned over 3 decades for all market conditions
........
This report has been prepared by Aoris Investment Management Pty Ltd ABN 11 621 586 552, AFSL No 507281 (Aoris), the investment manager of Aoris International Fund (Fund). The issuer of units in Aoris International Fund is the Fund's responsible entity The Trust Company (RE Services) Limited (ABN 45 003 278 831, AFSL License No 235150). The Product Disclosure Statement (PDS) contains all of the details of the offer. Copies of the PDS are available at aoris.com.au or can be obtained by contacting Aoris directly. Before making any decision to make or hold any investment in the Fund you should consider the PDS in full. The information provided does not take into account your investment objectives, financial situation or particular needs. You should consider your own investment objectives, financial situation and particular needs before acting upon any information provided and consider seeking advice from a financial advisor if necessary. You should not base an investment decision simply on past performance. Past performance is not an indicator of future performance. Returns are not guaranteed and so the value of an investment may rise or fall.
---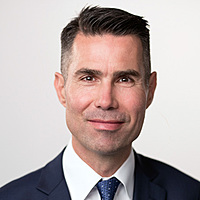 Managing Director & Chief Investment Officer
Aoris Investment Management
Stephen founded Aoris Investment Management in 2017 and has been investing internationally for around 25 years. Prior to Aoris, Stephen was Head of International Equities at Evans & Partners where he directly managed $1bn of client assets.
Expertise