5 stocks that impressed ... and 1 that bombed
---
A group of Australia's leading Fund Managers have each picked one stock  they believe delivered a notable result this week. Sectors covered were diverse, including energy, tourism, materials, media, services, and consumer discretionary. The common thread among the outperformers is they have all ridden industry dynamics - and executed well - to deliver surprisingly strong earnings growth. To this end, Perennial singled out one oil and gas stock as 'Best In Class'. Regal meanwhile identifies a former market darling that has put old issues in the rearview mirror to deliver an 11% jump in EBITDA. Access the full article to see the five stocks that impressed ... and the one  that bombed.  
Greencross has put old issues in the rear-view mirror
Julian Babarczy, Regal Funds Management 
This week, Greencross announced a first-half result that topped market expectations, with commendable revenue growth of 14%, translating to EBITDA growth of 11%.  (VIEW LINK) 
Asian Tourism supports Mantra's profit growth
TIM CALLAN, K2 Asset Management 
Mantra, Australia's 2nd largest operator of hotels and resorts, has delivered a first-half profit that was 15% higher than last year. This growth has been driven by acquisitions and favourable industry dynamics; 125,000 short-term Chinese and Indian visitors now arrive in Australia each month.  (VIEW LINK) 
Invocare: Follow the dividend growth!
Hugh Dive, Atlas Funds Management 
In our opinion, the result of the week was from integrated funeral business operator Invocare. Despite a reduction in the population mortality rate, management were able to deliver 10% earnings per share growth and 12% growth in dividends:  (VIEW LINK) 
Woodside is simply best in class
John Murray, Perennial Value Management 
In delivering a full-year profit of US$868 million, Woodside Petroleum reaffirmed Perennial Value's view that it is best in class in the Australian oil and gas sector: (VIEW LINK) 
Bluescope well positioned to ride industry dynamic
Nikko Asset Management Australia 
We believe BlueScope Steel is attractively placed to take advantage of favourable dynamics in the global steel sector and has a strong balance sheet which suggests that there is potential for further capital management. (VIEW LINK) 
Another market darling falls from grace
Dean Fergie, Cyan Investment Management
Isentia, the Australian-based media monitoring company, is the latest market star to fall from grace, down 36% on the day of its results:  (VIEW LINK) 
Five more stocks that exceeded expectations
Last week, the same managers identified five more stocks that exceeded expectations. Access the full article   to  see which stocks were selected, and why their results stood out from the rest:   (VIEW LINK) 
Seven more stock calls
In our inaugural episode from the early stages of reporting season, our contributing managers picked seven notable results that highlighted BWX, Rio, Carsales, Suncorp and Class:  (VIEW LINK)
---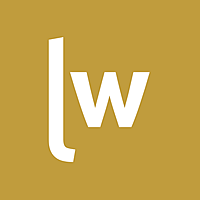 Livewire Exclusive brings you exclusive content from a wide range of leading fund managers and investment professionals.
Expertise