5G Networks - Re-rating Underway
---
I wrote about 5G Networks (5GN) back in December. Since then the company has entered the Data Centre market, raised $8m and a number of new funds have joined the register.
So it is worth an update on what is happening at 5GN and where things might be heading from here.
Melbourne Data Centre (MDC) Acquisition
5GN recently acquired MDC, a Melbourne CBD based Tier 4 data centre. They bought it running at 40% capacity and producing $800k of EBITDA per annum.
5GN spend almost $4m on third party data centre services a year. By migrating some of that spend to MDC over the next 3 months they'll create about $600k of synergies and MDC's pro forma EBITDA will rise to $1.4m.
They paid 4x this pro forma figure. When you consider that listed DC companies trade on an average EV/EBITDA multiple of 17x it is quite easy to see the attraction in this arbitrage.
The real upside will be if they can scale that strategy through the purchase of larger DCs and the continued migration of hosting costs internally. The entry into this market should (and has already started to) see an increase in the earnings multiple that 5GN trades on given the markets liking of the DC market and its thematic.
Capital Raising
Immediately after the MDC acquisition the company raised $8m at 80c with a number of new fund managers joining the register.
This is a very important milestone for the company. With its growth by acquisition strategy 5GN requires the support of the capital markets to pursue larger and more accretive acquisitions. A higher share price and the backing of large funds provides the ammunition to pursue this strategy successfully.
The $8m raise strengthens the balance sheet and gives them a war chest for further deals. It also makes potential vendors aware that 5GN now has the capacity to fund acquisitions significantly larger than MDC if those opportunities arise as they are now cashed up and with access to additional debt funding.
The MD has stated that further acquisitions of data centres in Sydney and Melbourne are on the cards as are a number of other opportunities (see video below). More deals this year seem likely.
Earnings Run-rate & FY20 Target
Within the next 6 months I would expect 5GN to be run-rating EBITDA at c.$6.4m once synergies are realised and before any further organic growth or acquired earnings.
Organic growth should be reasonably strong as the emphasis on cross and up-selling continues and the opportunity is large - of the company's ~2500 customers on average they only purchase 1 service from 5GN. Lifting that figure presents plenty of room for upside.
So far EBITDA to free cash flow conversion has been excellent and this remains the metric to watch.
They've set an executive target of $10m+ for FY20 and with the current run-rate and the likelihood of further acquisitions to come this target (which looked ambitious just 6-12 months ago) now looks reasonable.
One of the benefits of having well regarded fund managers join the register is that the company begins to be viewed as institutional grade. This usually helps drive multiple expansion more towards the average for the sector or small caps in general.
5GN is trading at 8-9x based on run-rate earnings post synergies and before any further acquisitions, which are highly likely.
It's closest comparable, Over The Wire (OTW), trades at a c.60% premium (14x) based on consensus estimates.
OTW has a longer history of execution and is very well run but it also has the added difficulty of having to grow off a larger base compared to 5GN. If and when 5GN management continue to execute I would expect the share price to re-rate closer to where OTW currently trades.
Telco M&A Heats Up
Astute observers will have noticed that Vaughan Bowen, the highly regarded founder of M2 Telecommunications (now part of Vocus), recently joined the board of Uniti Wireless and was charged with overseeing M&A.
Vaughan didn't waste any time. UWL almost immediately lobbed a bid for Spirit Telecom, a company with a similar focus on fixed wireless services. The bid was ultimately unsuccessful.
You can bet the house there will be more M&A in this space. UWL's aggression (and Vaughan's involvement) will only increase speculation that the small cap listed telcos will see a wave of consolidation.
This week UWL released an update detailing a broader growth strategy that opens up a much larger pool of potential acquisition targets.
The key points were that UWL are focusing on wireless networks, fibre networks, entering new geographies and will increasingly look to grow their offering to SME and corporate clients "largely via acquisition" of highly cash generative businesses.
That strategy is very much in line with what 5GN are doing making corporate activity between the two, or simply the speculation of such, an increasing possibility.
Based on analyst estimates, UWL trades on 37x pro forma EV/EBITDA vs 5GN at 8-9x.
Re-rating To Come
The play here for 5GN is that it operates a very similar business model to OTW but at an earlier stage of development, is trading on a significantly lower multiple of earnings and has a long runway for further growth.
The company now has the backing of small cap fund managers who will likely be more than willing to add to their positions if management can present them with more accretive acquisitions.
The company is at an interesting inflection point where the market cap is now north of $50m, increasing the pool of potential investors who can buy the stock. It is also likely to see increasing analyst coverage and heightened market interest as M&A heats up in the listed small cap telco space.
The story requires continued execution by management and any growth by acquisition strategy contains risk. But the incentives are well aligned and the strategy is well defined.
I am of the view that the 5GN investment thesis has strengthened in recent months.
The author owns shares in 5GN through the Capital H Inception Fund and participated in the recent capital raising.

---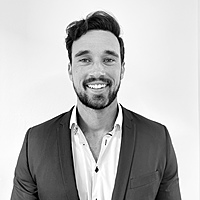 Founder of Capital H Management and Portfolio Manager of the Capital H Inception Fund. Previously worked for Pie Funds and Bligh Capital.
Expertise