6 ways to find miners with sustainable growth prospects
---
Finding commodity companies that can outperform in any market environment is difficult. This is especially true in an ageing bull market with ferocious competition for assets, people and services.
But Janus Henderson's global natural resources portfolio manager, Darko Kuzmanovic, starts at the asset level: a deposit ripe for development, a concession or an established mine. He and his team then dig into the detail. This sees them sift through everything from the personality traits and expertise of management, to the way projects are financed and how companies can sustain value in both good times and bad.
"Not every gold mine or copper mine is the same – some are better than others; some are more sustainable; some have long lives, some have short lives; some have technical risks and others have less," says Kuzmanovic.
"Oils ain't oils, it's a different game and each commodity has an industry cost curve that changes over time, in line with things like currency movements."
In the following video, Kuzmanovic provides a six-point checklist that can help investors take some of the risks out of selecting mining stocks.
Can you provide a checklist to help investors understand how you think about screening and investing in commodities?
From my experience, the first point to consider is macro volatility. Economic growth goes up, economic growth goes down; prices go up, prices go down. That in turn will have a big impact on how equities perform – shares can go up and down. Just purely on momentum.
Being an equity investor, we take a view on companies. The underlying value driver of resource stocks is the assets that they own. Now, not every asset is the same, not every gold mine is the same, not every copper mine is the same. Some are better than others, some are more sustainable than others, some have much longer lives, some have short lives, some have technical risks that are significant, others have less technical risk. So, as they say, oils ain't oils, right? It's a different game. And each commodity has a industry cost curve.
It changes over time. It changes because of currency, the drivers, et cetera, but there is a cost curve. And what we look for is companies that either have or may have, if they're an explorer, if they've made a discovery but are yet to be a producer, assets that will be in the lower half of the industry cost curve.
Not just "ounces in the ground"
So, we're not playing the leverage on earnings necessarily, or we're not playing leverage on ounces in the ground. And as the gold price goes up, or those ounces are valued more highly, we're looking for people that can execute through the cycle.
What does that mean? It means that when things get overheated and pull back, those things in that second half of the cost curve tend to underperform seriously and more often than not, some of them will go out of business. We don't want to take that risk.
We want to be in that lower part, that's what we look for. Now, what makes up that lower half? Well, it's the asset. It's the geology, high grade, low grade, big, small. Where is it located? The oil body complexity. Is it simple to mine or extract? Is it more complex? Access to infrastructure.
Because you've got offsets. We mention that word a lot. So, you could have a lower quality asset, maybe not the highest grade, but if it's close to infrastructure, close to services, then it's cost might be less than those that are more isolated working at 4,500 metres in the Andes compared to someone working outside of Kalgoorlie or whatever it may be. But maybe sometimes that thing in the Andes is much better than the thing out of the outside of Kalgoorlie. So, there's swings and roundabouts, but that's what we look forward to the asset, the geometry, the scale infrastructure.
"Can you execute?"
Then we look at the people: can you execute? Some people can, some people can't; some people have great skill to find assets, but not the skill to build them. And it's important to know that in any bull market – and this is what happened last time. When you've got competition for assets, competition for people, competition for services, costs go up and the quality and the ability to develop diminishes.
And when the bull cycle finished and people reflected on what happened, around 90% of the projects didn't deliver on the deliverables. That is, they took longer, cost more, took longer to ramp up, and didn't achieve the feasibility study metrics of cost per production, et cetera.
And that can be an indictment on a company. When you've spent all of that money it stays with you, right? You can't get rid of that. That's in your balance sheet. You've got to deal with that.
So, when things take a downturn, as we've seen recently, once the tide moves away you see a bit of damage.
How efficient, effective is your financing?
I always joke in our business, the biggest quartile is the lowest cost quartile, because every company has a good project that's in the lowest cost quartile. But the reality is a little bit different. So, it's about understanding that, understanding the asset, the people, then the ability to finance. Can companies finance efficiently and effectively? And sometimes they can't. The cycle closes, maybe they finance, it's expensive, there's a lot of hooks on that financing.
So, when things turn sour, that can also deteriorate. I talk about the cake and cream. The cake is all of that. That is the fundamentals of the asset as best as we know today. The cream is the commodity price, the market, the premium, it's whether this thing can sustain itself through the cycle. So, the stress testing, et cetera.
Social license, environmental credentials
And now what's becoming more and more important is the ESG variance. It's important. How does a company deal with social issues, the social license to operate. You would have heard that term numerous times, and the damage that can happen if something goes wrong regarding that. And it has in the past, and it takes time if something happens like that, then the company takes time to recover from that damage.
Equally, the environment is becoming increasingly important. You just can't avoid it, and companies need to do the right work to get there.
And by the way, our industry is actually doing a pretty good job buy in large. They made the effort, they're making effort. And more importantly, they will be the driver of this decarbonisation. It's the resource industry that will have a big impact on whether we reduce that footprint. And we're starting to see a lot of evidence of that taking place.
And then as the next element of all of that is the commodity cycles. What's the realistic price long-term rather than the short term. And if you kind of look at most commodity markets, especially in a bull market, the next couple of years are always higher commodity prices compared to the long-term.
And it's that long-term, what's a realistic price? Incentive price could be higher. And then marginal cost pricing. When the market is sufficiently well supplied, which means the cost curve can flatten. And we'll also look at that because you look at industries that have steep cost curves and industries that have flat cost curves. We like those (flat cost curves) better than those (steep cost curves) because if you're in a flat cost curve, it's the real low-cost producer that survives at the end of the day. So, there's a lot of elements that go into it. But in the meantime markets can move for all sorts of reasons.
Learn more about the future of resources
Darko invests in high-quality mining, energy and agriculture companies with the flexibility to invest across the supply chain, taking advantage of price shifts between upstream and downstream sectors and across industries. To learn more, visit the Janus Henderson website. 
........
Livewire gives readers access to information and educational content provided by financial services professionals and companies ("Livewire Contributors"). Livewire does not operate under an Australian financial services licence and relies on the exemption available under section 911A(2)(eb) of the Corporations Act 2001 (Cth) in respect of any advice given. Any advice on this site is general in nature and does not take into consideration your objectives, financial situation or needs. Before making a decision please consider these and any relevant Product Disclosure Statement. Livewire has commercial relationships with some Livewire Contributors.
---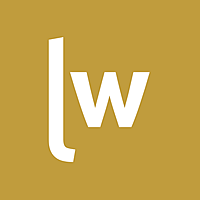 Livewire Exclusive brings you exclusive content from a wide range of leading fund managers and investment professionals.
Expertise