A booming sector with undervalued opportunities
---
Biotech is a booming sector currently worth US$755 billion and forecast to be triple that by 2028. This is all very well but what exactly is Biotech? It's about genes, right?  
"You're taking a piece of a living product and putting it into another living item to produce a new product," says Horizon 3 Biotech's CIO Matt McNamara, succinctly. "The bottom line is it's doing evolution's job and tinkering with genes."
And 'booming' is no overstatement, according to Matt McNamara, a former molecular biology graduate from LaTrobe University. Especially when it comes to healthcare and medicine. 
McNamara points to ageing populations across first world countries, developing countries' desire to access first world medicines, an increase in chronic diseases and intense competition between pharmaceutical and medical device companies as the key drivers "making our core area - venture capital – grow significantly."
In this wire, McNamara explains why Biotech, which "has been growing at 6 to 7% for as long as I know" is such an attractive recession-proof sector. (One reason is as stark as it is simple: "People still get sick and people still want to get better.") He also explores why a big focus for Horizon 3 Biotech is in "undervalued and misunderstood" companies.
Edited transcript
How do you explain the biotech sector to the average investor? What are
some examples of companies in this space?
Explaining biotech to someone is not easy because it is a very technical area. One way I do like to explain it is the use of living organisms to generate a product. Now, even that is hard for people to understand. But then when you say, "Well, for thousands of years, people have been using yeast to produce bread and beer." We're typically talking an international language there. 

 And so when you can say to someone, 
"We can take the blue gene from a carnation and put it into a rose and produce blue roses." That helps people understand what biotechnology is because roses were never meant to be blue. But if you can take the blue gene from another flower and put it into the rose genome and make it express, then you are taking a piece of a living product into another living item to produce a new product. So they're the two simple ways I can explain how what biotechnology is.
But the bottom line is it's sort of doing evolution's job and tinkering with our genes. None of this would have been possible without Watson and Crick's discovery back in 1953 about the four base pairs that make up all living matter. The biotech industry is actually booming at the moment. 
Why should investors invest in biotech now? What has made this a timely investment?

There are several reasons for it. We have an ageing population across most first-world countries. We actually have a lot of developing countries that are looking to access first-world medicines. And they are like Indonesia, China, and India, there's a great deal of the population. There's an increase in chronic diseases. 
There are some other factors like the fact that the pharmaceutical and medical device companies are struggling to develop their own products to increase their revenues. Wall Street wants them to grow at 10% per annum. 
So they are increasingly buying smaller companies and having to compete against each other for these smaller, earlier-stage companies.
And so that part of the sector is making our area, the venture capital sector, grow quite significantly. The sector has been growing by 6 to 7% per annum for as long as I know. And it is basically recession-proof. During GFC, during COVID, it has just grown consistently and that's because people still get sick and people still want to get better. 
What is the size of the total addressable market for biotech? Has this changed recently and why? (COVID)
It's astounding what that number would be. What I can tell you is the actual biotech market is $755 billion US dollars in 2020. And it's forecast to be more than triple that, $2.44 trillion US dollars, by 2028. So that's the biotech market. 
The pharmaceutical market, there's a massive overlap. That is also $1.5 trillion, currently. The medical device market is $700 billion US dollars annually. And the diagnostic market is $60 billion US dollars.
Can you elaborate on some of the contrarian or underinvested companies in the biotech space? What makes these opportunities interesting or special?
Well, we look for undervalued and misunderstood companies. Most people, if they can understand something, will invest in it. 
Most people don't understand biotech. So we will look for products and companies that are harder to understand, but it makes sense, their science, of the area they're trying to choose. At Horizon 3 Biotech, we also don't like to invest in me-too products. 
We like to invest in something that is going to not only be a good investment but also make a difference in people's lives, globally. So we're looking for cutting-edge technologies. And a couple of examples of that that your audience will know some of, maybe all of, are viral oncolytic. 
So that's using common viruses to treat cancers. There is a virus that can attack every cancer cell, it's just a matter of finding it. There's a very neat technology called CRISPR, and this is a way of editing genes. So that is leading-edge biotechnology. 
And another lesser-known company out of Sydney, actually, called Saluda Medical, which has taken spinal cord stimulation to the next level, where they have included closed-loop feedback.
When Horizon 3 Biotech raises a fund, it's sort of a black box. We say, "We've done it before. We've got a team of seven. We've all been in the industry for over 20 years. We've looked at thousands and thousands of opportunities ourselves. Had a lot of successes. And, I have to say, had a lot of failures." 
So we're not perfect. So when we do raise a fund, we go ahead then and invest. We communicate with our investors, but we don't consult them along the way and say, "The reason we're investing in this is because of the following science." 
As you might appreciate industry superannuation funds, government monies, family offices, they're putting their faith in this team that has been doing it successfully for a long time.
Investing to improve lives globally
Horizon 3 Biotech is uniquely placed to find, develop and deliver health science innovations that will make a positive difference to people's lives on a global scale. Visit our website for more information.

---

Follow Livewire Exclusive's wires
---
---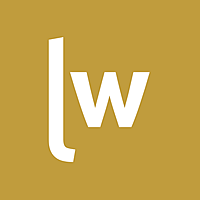 Livewire Exclusive brings you exclusive content from a wide range of leading fund managers and investment professionals.
Expertise