A defensive retailer with 45% upside
---
I can honestly say that as a father of two young kids, having a baby for the first time is definitely the most rewarding thing I've ever done. But I tell you what, it's tough. I mean, think of all the dirty nappies, the endless crying, the spewing, and my personal favourite, the lack of sleep. The list just goes on and on.           
But one of the hardest things about having a baby is deciding what to buy for them before they're born. Do you want the standard pram? Do you want the travel pram? Do you want the jogging pram, or you want all three? Do you want the standard baby wipes, the scented baby wipes, the fragrance-free baby wipes, or my personal favourite, do you want a warmer for your baby wipes? For a simple bloke like me, it's very confusing.           
That brings me to the stock call I recently pitched at the Future Generation Investment Forum, Baby Bunting (ASX: BBN). Essentially, it is the "Bunnings" of baby retailing. Since being first listed on the ASX in November 2015 it is now the leading baby retailer in the country. It has over 50 stores and is looking to grow its store network to over 80 stores. 
I am positive about Baby Bunting for two reasons.
Competition. Over the last twelve months, Baby Bunting's competitors have been decimated in a tough retail environment, leaving it to be the dominant player in the market. With 50 stores, compared to its nearest competitor who has only 3 stores, Baby Bunting is in a strong position. With the departure of Babies R Us, Baby Bunting is looking to accelerate its growth by taking on the vacant leases.
Margins. At present, Baby Bunting is only doing 6% EBITDA margins, and we believe margins can get to 10% over the near term, for reasons I detail in the video below.
We believe the business can grow at over 30% EPS p.a and that the current share price of $2.20 can grow to $3.20 in the next twelve months.           
Further insights
Wilson Asset Management take advantage of short-term mispricing opportunities in the Australian equity market, providing investors with diversified exposure to a portfolio of undervalued growth companies. Find out more
---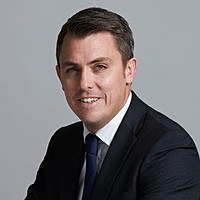 Lead Portfolio Manager
Wilson Asset Management
Oscar has more than 14 years' experience in financial markets. Before joining Wilson Asset Management, Oscar worked as a sell-side Analyst at CLSA and three years' at Grant Thornton working in transaction advisory services.
Expertise