A dozen new stock ideas from Future Generation
---
We kept notes for you yesterday at the Future Generation Investment Forum, where a dozen of the best Australian and global fund managers each presented an investment idea. Read on for summaries of the insights from Magellan, Watermark, VGI, Lanyon, Antipodes, L1 Capital, Cooper, Centennial, Morphic, ARCO, and Wilson.   
Geoff Wilson AO, Wilson Asset Management 
Austock (ASX:ACK), market cap A$150 million 
Austock has been through a transformation. Is now a fund manager with $2.2 billion in FUM. Has a new team. 'Where Challenger was 12 years ago". 
Nikki Thomas, Magellan Asset Management 

Starbucks (NASDAQ:SBUX), market cap US$70 billion 
80% of revenue from US. ROIC 50%. So much cash, that all growth is self-funding and paying out 50% in dividends. Over the last 5 years, has had 12% EPS growth. Impressive new management team. 
Hamish Chalmers, Funds Management

Aveo Group (ASX:AOG), market cap A$1.5billion 
The only ASX 200 listed company focussed solely on retirement. Adverse media coverage has hit price - but business model appears undisrupted. Trading $2.60 now, tangible NAV is $3.30 and target price in $4.10. Huge discount, very large margin of safety.  Similar Lead Lease retirement portfolio sold to Dutch pension fund in October
2017 at a "small premium to carrying value" 
Douglas Tynan, VGI Partners

WD40 (NASDAQ: WDFC), market cap $1.4billion 
Capital light model, with business outsourcing low value parts of supply chain. Generates nearly $400mil of revenue per annum with staff of 144.  Not likely to get disrupted. Is in early stages of rolling out brand extensions, e.g.: bike chain lubricants, so there is scope to grow gross margins. 
David Prescott, Lanyon Asset Management

Global Construction Services (ASX:GCS), market cap $1.7 billion 
Trading $0.88, valued at $1.50. Sold a loss making business for $28mil. Single digit PE multiple, net cash balance sheet, no tax for 3 years, growing stream of dividends. 
Andrew Baud, Antipodes Partners

KT Corporation (NYSE:KT), market cap $7 billion 
One of the cheapest telcos globally, which is a very cheap sector itself. KT a top ten holding in the fund. Believes market is wrong on capex and regulation concerns. Has a number of legacy land and building assets, estimated to be worth $7bil (equivalent to the market cap of business).   
Matthew Kidman, Centennial Asset Management
HRL (ASX:HRL), market cap $29 million 
Roll up of small lab and environmental testing businesses. Acquired an NZ business with exposure to drug testing. (NB: Matt also touched on CAJ, but had changed view to negative given newly announced acquisition plans). 
Jack Lowenstein, Morphic Asset Management 
Bank of Internet (NASDAQ:BOFI), market cap $1.7 billion 
One of the most shorted stocks in the US: would take a month of typical trading to close the short position. Insiders are buying. Seeing reasonable EPS growth, ROE is 17% and NIMs at 4%. Could double if shorts forced to cover.  
George Colman, ARCO Investment Management

Brain Resource Company (ASX:BRC), market cap $14 million 
Mental ill health is "epidemic", and costing economies massive sums. MBS adopted by 5 large insurers in the US. Has recently had a failed commercialization of valuable IP assets. Price has fallen. New team, in four execs ex- Amazon, Yodle, Monster, and Private Equity, with deep digital business (SaaS) and marketing credentials. Refocused the business and the debt converted to equity.   
Mark Landau, L1 Capital

NewsCorp (NASDAQ: NWS), market $12 billion 
$2.3 billion in cash, plus digital assets (stakes in REA and MOVE) valued at $8.5 billion, worth $10.8 billion in combination. Leaves $1.2 bil of market cap for traditional assets (including ten newspapers such as Wall Street Journal), which generate $1.2 bil of profit. For an indication of potential valuations, The Financial Times (not a newscorp masthead) just transacted at 9 times earnings. This would put a $3billion valuation on the WSJ. Newscorp is under-geared, has a bulletproof balance sheet, and smashed earnings.
Geoffrey Di Felice, Cooper Investors

Hirose Electric Co Ltd (TYO: 6806), market cap Y669 billion 
Hirose is a 'hidden champion', Small-mid-caps hiding in industry chains, selling mission-critical electrical connectors that make a small cost part of the value-chain, and are crucial in a digital world. Hirose is positioned at cutting edge, with 1/3 of sales from products less than 3 years old. Market cap is 33% underwritten by cash, and there are opportunities to move into higher value products.  
Matthew Haupt, Wilson Asset Management

Origin Energy (ASX:ORG), market cap $15.7 billion 
Turnaround story as it deleverages, and executes cost-outs. Many fundies can't touch it yet as its debt is too high, so there is considerable latent buying as debt continues to reduce. Bull case valuation (Oil $10 higher and electricity a $95 MWh) is $14, versus current $9.   
Watch the Forum here
You can watch the full proceedings here (starts around 49 mins), with the slide decks from the presentations at the bottom of the wire.  
Not a subscriber yet?
Not already a member of Livewire? Sign up today to join 90,000 Livewire users at no cost, and receive all the best market insights delivered to your inbox at 7am each morning.
---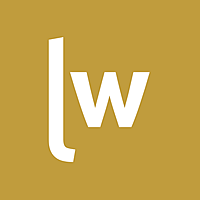 Livewire Exclusive brings you exclusive content from a wide range of leading fund managers and investment professionals.
Expertise