A rare mispricing in a highly profitable stock
---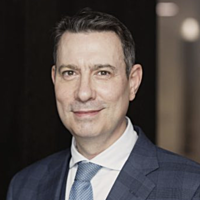 Tim Hannon
Conrad Capital Group
We recently undertook a review of a company called Lynas Corporation (LYC).  LYC is a miner and processor of rare earths.  Rare earths are a critical component within electric vehicles.  The growth in the electric vehicle industry will support demand growth for rare earths over the coming decade.  We expect that supply of rare earths will remain constrained due to the difficulty in producing them and the negative environmental impact if they are not produced correctly.   
On the back of an excellent environment for the rare earths industry, the investment case for LYC is solid.  On our analysis, the company is trading on a 2019 free cashflow yield of 17%. This is a major anomaly given the strong competitive position LYC holds within the rare earths industry.
We value LYC at 41 cents per share, over 100% above the last sale price of 19 cents.   This degree of mispricing by the market is not often seen in a highly profitable company with a market capitalisation of $1.4 billion.  Our explanation for this error is that LYC just came through a period where bankruptcy was imminent.  This has meant no mainstream broker coverage or institutional ownership.  We expect this will change over the coming 12 months.
What are rare earths?
The term rare earths describe a group of seventeen metallic elements that are used in:
Magnets for cars, speakers, hard drives and refrigerators
Catalysts for petroleum refining, fuel additives, and air pollution controls
metal alloys
electronics
glass and ceramics
Like most valuable commodities, whilst plentiful in the earth's crust rare earths are dispersed and not often found concentrated in nature. High-grade rare earth deposits are uncommon.
The other key characteristic of rare earth elements is they are usually fused with many other different rare earth elements. This makes the production process complex and commercially risky.
Because of the chemical-intensive nature of rare earth processing and the degree of waste produced rare earth extraction is one of the most environmentally destructive and toxic of all mining practices. Excessive rare earth mining in China has resulted in significant damage to the environment.
The rare earth industry is difficult to enter
The specific characteristics or rare earths - sparsity of high quality deposits, technical difficulty in production and community resistance towards new production facilities - means the rare earth industry has extremely high entry barriers.
The only company that has successfully developed a rare earths operation over the past few decades is Lynas Corporation (LYC). Reflecting the high industry entry barriers, LYC's journey to production was extremely painful for the company and its investors.
On top of the myriad of construction and production problems, LYC was plagued by weak rare earth prices. These problems conspired to see LYC come very close to bankruptcy. The chart below clearly highlights this dreadful journey.
The rare earth market is turning around LYC's fortunes
LYC's fundamentals have turned. After five years of weak market conditions, the rare earth industry is experiencing a revival. Rare earth prices have doubled over the past six months, on the back of:
Growing demand from the electric vehicle industry. Rare earths are used in high performance magnets that go into electric vehicles
A reduction in supply from dominant global producer China. China is clamping down on illegal and environmentally damaging rare earth production
As you would expect, most rare earth companies are now experiencing a material increase in earnings, including LYC.
Electric Vehicles and rare earths
The area of rare earths we are most interested in are the most valuable group, called Neodymium-Praseodymium, or the shorthand name, NdPr. NdPr rare earths represent only 20% of global rare earth production but more than 80% of the value of rare earths produced.
NdPr is the critical raw material in the manufacture of ultra-strong, high-performance permanent magnets, which are used extensively in the automotive industry – but they are especially important in the electric vehicle industry.
Electric vehicles use NdPr magnets because of their smaller size and weight, higher torque density and improved efficiency over iron magnets. Each electric vehicle uses on average 2 kilograms of NdPr used in an electric vehicle, compared to 0.25 kilograms used in a typical internal combustion engine vehicle1. Taking this per unit demand for NdPr, we will now detail our expected future growth of electric vehicle production to allow us to provide an indication of the future total annual demand for NdPr. 
The growth of electric vehicles
Recent statements from governments and major automobile manufacturers suggest electric vehicle production growth will be exceptional over the coming decade. The governments of many developed countries have in place targets for electric vehicle penetration, supported by explicit subsidies as well as investment in complementary assets such as charging stations.
The announcements that have provided the most confidence in future electric vehicle growth have come from automobile manufacturers. The recent 2017 Frankfurt Auto Shaw saw 'electrification' take centre stage, with most major companies announcing their electric vehicle plans. For example, the largest global automobile manufacturer Volkswagen stated their goal of becoming the world leader in electric vehicles from 2020 - and by 2025 expecting 2.5 million of their 10 million annual production to be electric vehicles 12. Other major manufacturers such as BMW, Ford, Renault, and Daimler also made major commitments for their models to become electric over the next five to ten years.
To provide further evidence, the charts below show the market's perception of electric vehicle growth. The companies are significant multibillion dollar capitalised companies, all involved in the electric vehicle value chain. Their share price performance gives an insight into the extremely positive view the market has on the likely future growth of electric vehicles.
What is the likely penetration rate of electric vehicles?'
The average estimate for global passenger car sales is approximately 100 million per annum1. Based on global population growth and greater car ownership levels in developing countries such as China we forecast this number rising to 130 million per annum by 2025. Government and company targets point to a 15% penetration rate of electric vehicles by 2025.
To move to this penetration rate, electric vehicle sales need to be 50 million per annum by 2025. If this production number is met, we calculate that there will additional demand for NdPr of 35,000 tonnes per annum. This compares to current global supply of 25,000 tonnes per annum.
Can rare earth supply lift?
As it stands now, global production of NdPr is approximately 25,000 tonnes per annum2. Most of this production comes from China, with 6,000 tonnes from Lynas Corporation. Given the high industry barriers, we think it will be difficult for supply to lift in the short to medium term. Even if rare earth prices stayed at very high levels for a sustained period, a new entrant would probably require three to five years to respond with supply.
Given its incumbent dominant status, China is the most obvious source of new supply. But right now, we are seeing supply reductions. Since the end of calendar year 2016, the Chinese government has cracked down on illegal mining and non-compliant environmental operations, reducing total production capacity and output.
Sustainability of current rare earth prices
The rare earth market is relatively opaque, but current prices have NdPr trading at $US65,000 per tonne, up from $US35,000 per tonne six months prior. By way of reference during the 2011 rare earths boom, NdPr prices hit $US250,000 per tonne.
For context: LYC believes that the NdPr price could range from $US70,000 per tonne to $US100,000 per tonne and still be a viable input into magnets that go into both internal combustion engines and electric vehicles.
We have spoken to several major electric vehicle manufacturers and they agree with LYC. The performance benefits of rare earth magnets are significant, and current NdPr prices reflect that. There is no suggestion that current NdPr prices will see automobile manufacturers substituting away from NdPr magnets.
Company Background: Lynas Corporation (LYC)
After many years of operational difficulties, depressed end markets and near bankruptcy, LYC fundamentals now appear robust and improving. LYC is now the largest rare earths producer outside of China. The CEO of LYC since 2014 has been Amanda Lacaze. Under her stewardship, we have seen LYC meet or exceed forecasts production volumes and costs. The chart below clearly illustrates the gradual improvement in LYC's operational performance.
LYC source rare earth ore from their long life, ultra-high-grade deposit in Western Australia. The 11% grade of this deposit is one of the highest in the world. The ore is then shipped to LYC's Malaysian facility for processing. This facility cost nearly $1 billion to build and experienced a difficult and lengthy approval process due to community concerns over environmental impact and potential uranium exposure1. From this facility LYC produce about 15,000 tonnes of rare earths. The valuable NdPr component represents circa 6,000 tonnes of production.
Once again, to highlight the difficulty of operating in this industry, it took LYC ten years from the initial concept of a rare earth company to reach current production levels.
Economics and Valuation of LYC
The calculations below are for the 2019 fiscal years.
Production: We assume the company produces 17,000 tonnes of rare earths each year, including 6,000 tonnes of valuable NdPr
x
Price: We assume a rare earth basket price of $US26k per tonne, comprising 35% production of NdPr at the spot price of $US70,000 per tonne, with the balance of the production priced at $US1,500 per tonne.
=
Revenue: This production and price profile delivers revenue of $AUD600 million per annum
-
Variable production costs: $10,000 per tonne, about $170 million
-
Fixed costs: Labour and corporate overheads of $60 million, royalties and mining costs of $20 million. Total fixed costs $80 million
=
Operating Profit: $350 million
-
Capital Expenditure: Capital expenditure of $15 million per annum
-
Tax and Interest: $105 million
=
Free cashflow: $230 million
The $230 million of free cashflow comes from an equity market capitalisation of $1.4 billion. This puts LYC on a free cashflow yield of 17.1%, or a free cash flow multiple of about six times.
Conclusion
LYC generates $230 million per annum in cash. We think this is sustainable given the demand/supply outlook for rare earths. On a market capitalisation of $1.4 billion, this represents a free cashflow yield of 17%.
Until recently, the company has been a highly indebted, loss making producer of rare earths, an industry with no investment interest. Interest from the investment community is only starting to re-emerge.
The company is now very well managed, deleveraged, highly profitable producer of a commodity that is experiencing a strong revival in its fundamentals. • The key variable you must believe in is the rare earth price. Our research suggests that the NdPr price range of $US70-$US100k per tonne is acceptable to electric vehicle manufacturers. At this range, performance benefits out way the costs.
If our thesis is correct, then LYC is worth 41 cents per share (last sale 19.0 cents)
Download the report here (VIEW LINK)
---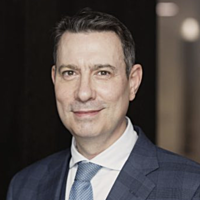 Managing Director
Conrad Capital Group
Tim has 25 years' experience in the investment and securities markets. Tim was a partner of Goldman Sachs and during his 16-year tenure at the firm had senior experience across all areas of equities investing.
Expertise