All aboard the new Silk Road
---
If the President of the world's most populous nation, with the second largest and one of the fastest growing economies, invites you to a huge economic growth party to reshape Asia that he will host and fund, and which he personally described as 'the project of the century' that will 'add splendour to human civilisation': would you attend? Well that is exactly what China's President Xi Jinping has done.
The new Silk Road, or more accurately China's 'One Belt One Road' (the Belt and Road Initiative, BRI), has received a flurry of media attention of late following a special BRI Forum held in China in mid-May 2017. In this paper Greg Goodsell, Global Equity Strategist at 4D Infrastructure, examines the BRI's origins and ambitions, its potential and its pitfalls, and how it may reinforce other enduring investment themes that we have examined recently such as the global need for infrastructure investment and the emerging middle class.
A key factor in any consideration of China's 'One Belt One Road' (the Belt and Road Initiative, BRI) is that it is the signature policy of China's popular and successful President Xi Jinping. It is clear that it is the legacy by which he wants his presidency to be assessed. Accordingly, the Chinese State will inevitably deploy its considerable resources to embrace the project. It will continue to develop and create enormous opportunities. It is hard to imagine why a neighbouring nation would not put itself in the best possible position to capitalise on these opportunities.
But before we examine some of these issues, let's first start at the beginning, 2,000 years ago and the first Silk Road. An appreciation of its history helps explain the significance and symbolism of the BRI to China today.
 1.  The original Silk Road
The Silk Road, or in fact roads, was a network of overland trade routes that linked China with the Mediterranean. 'Silk Road' is in fact a relatively recent term originating in the mid-nineteenth century. Silk is a textile of ancient Chinese origin and was developed, according to Chinese folklore, sometime around the year 2,700 BC. A Chinese monopoly on silk production however did not mean that the product was restricted to the Chinese Empire – on the contrary, silk was used as a diplomatic gift, and was also traded extensively, first of all with China's immediate neighbours, and subsequently further afield, becoming one of China's chief exports under the Han dynasty (206 BC –220 AD).
Whilst silk was one of the earliest catalysts for the trade routes across Central Asia, it was only one of a wide range of ideas and products that were traded between east and west. These included textiles, spices, grain, vegetables and fruit, animal hides, tools, wood work, metal work, religious objects, art work, precious stones and much more.
Arguably, one of the most famous technical advances to have been propagated worldwide from China via the Silk Roads was the technique of making paper, as well as the development of printing press technology.
 Perhaps the most lasting legacy of the Silk Roads has been their role in bringing cultures, religions and people in contact with each other. Buddhism is one example of a religion that travelled the Silk Roads, with Buddhist art and shrines being found far and wide. Christianity, Islam, and Hinduism spread in the same way, as travellers absorbed the cultures they encountered and then carried them back to their homelands.
2.    The New Silk Road - or the One Belt One Road initiative (BRI)
The BRI is a foreign policy and economic strategy of the People's Republic of China. The term derives from the overland 'Silk Road Economic Belt' and the '21st-Century Maritime Silk Road', concepts introduced by Chinese President Xi Jinping in 2013. These are the two major axes along which China proposes to economically link Europe to China through countries across Eurasia and the Indian Ocean. The BRI also links to Africa and Oceania.
The overland 'Belt' involves the creation of an economic and trade corridor extending from China's east through Central Asia, and finally to Europe. The 'Belt' initiative calls for the integration of the Eurasian land mass into a cohesive economic/trade area.
For the maritime 'Road', China's development of ports and hubs across the Indo-Pacific is a key aspect of the initiative. Purchase and construction of port facilities and associated economic zones in Australia (eg. the Port of Darwin, acquired in 2015), Malaysia, Indonesia, Bangladesh, Sri Lanka, Myanmar, Pakistan, Kenya, Oman, Turkey and Djibouti are intended to provide China with maritime access and economic benefit across the Indian Ocean.
These will connect to Piraeus, Greece's major port (the operations of which have been bought by Chinese shipping group COSCO) and which will allow direct access to European markets.
The BRI has been compared to the US lead and funded 'Marshall Plan' which involved the reconstruction of Western Europe after the end of WWII. However, the original Marshall Plan excluded some countries from participation and put heavy conditions on others. In contrast, China is making it clear that all countries along the BRI are welcome without conditions. The BRI is not an 'alliance' and, according to China, comes without any political strings attached.[4]
The Chinese commitment is massive via infrastructure investment
Formally, the BRI emphasises five key areas of international co-operation. However it is the huge investment in infrastructure needed to facilitate the BRI trade objectives which have received most attention. While the quoted numbers tend to vary, in broad terms China is spending roughly US$150bn a year in the 65 countries that have signed up to the scheme[5], with up to US$5 trillion[6] expected to be invested.
BRI projects already stretch widely across Asia[7]. From Bangladesh to Belarus, railways, refineries, bridges, industrial parks and much else is being built. A new city is taking shape in Colombo near Sri Lanka's main port. The total investment is estimated at US$13 billion spanning about 25 years. China Merchants Port Holdings Company (CMH, a Chinese government majority-owned, listed port operator) owns the Colombo port and is backing a much needed second terminal.
A freight route linking China's east coast and London has already commenced operations. Stretching over 12,000 kilometres and passing through nine countries, the railway allows cargo to travel across the Eurasia continent in less than 20 days.
An illustration of the potential impact of these infrastructure projects is the experience of the Sichuan Heshengde Import and Export Trade Co. Their tree and plant exports from China used to take 35 days to get to their destination markets in Europe. As the new freight route became available, last December the company switched to using a China Railway Express freight service which takes just 13 days to deliver their product to the Dutch City of Tilburg.[8]
Closer to home, the AFR[9] reported that China may have an interest in Sydney's second airport at Badgerys Creek as part of the BRI. Since 2013 the Chinese state-owned companies have invested in nearly 1,700 BRI projects.
Funding 
Obviously for such a massive endeavour funding is a key issue. Current sources include:
China's Silk Road Fund to which President Xi recently pledged an additional 100 billion yuan (US$15 billion) after an initial US$40 billion pledge when the fund was established in December 2014;
China's policy banks, such as the China Development Bank, the Export-Import Bank of China and the Industrial and Commercial Bank of China (the world's largest bank by assets), are providing massive fundsfor Chinese enterprises to participate in the BRI;
supranational organisations such as the World Bank, Asian Development Bank and the European Development Bank are participating;
further funding will be provided through the newly established Asian Infrastructure Investment Bank (AIIB) which is funded by countries globally, including Australia. The AIIB was created precisely to service projects under the BRI. The projects funded by the first loans issued by AIIB were in Indonesia, Bangladesh, Pakistan and Tajikistan, all countries which China is trying to include within its BRI. The Shanghai based New Development Bank is also a major financier;
Hong Kong is also being accessed. In July 2016, the Hong Kong Monetary Authority launched the Infrastructure Financing Facilitation Office, a new entity to facilitate fund raising for projects related to the BRI; and
listed Chinese companies are being 'encouraged' to expand offshore under the BRI – CMH owns ports in Turkey, Djibouti, West Shenzen, Colombo, Togo and Nigeria and other European destinations. 
 3.    The opportunities arising from the BRI for Australian business could be immense
The opportunities for Australian businesses could be substantial but competition will be tough. Chinese companies take the BRI very seriously. General Electric's vice-chairman was quoted[10] as saying that every company in China they (GE) worked with had a BRI plan:
'One Belt One Road is more than an initiative, it is a way of life' (for Chinese companies).
Multinational companies with established relationships in Beijing – such as Honeywell International, General Electric and Caterpillar – are also actively looking to participate in BRI projects. Hutchison Ports, controlled by CK Hutchison Holdings of Hong Kong, already operates ports at 22 locations in 18 countries along the BRI route with a further three ports to be added in 2017.[11]
Home-grown Chinese companies, or multinationals with Chinese connections, are likely better placed initially than their Australian counterparts to participate in the BRI. However, given the ambitions, scale and multi-national nature of the initiative, there would appear to be opportunities for many including[12]:
project design, engineering and construction, potentially in a sub-contracting capacity or in partnership with Chinese companies;
banking services, including project financing, risk management and FX services;
infrastructure investment opportunities as developed projects are privatised, or new projects are developed using public-private-partnership financing; and
exporters being able to access new markets opened-up via BRI projects in fast growing economies in central Asia, or via establishing manufacturing/export facilities along the new Silk Road.
The BRI will reinforce existing investment themes
Ultimately we believe the BRI reinforces, and will be reinforced by, two major investment themes already playing out across Asia:
the global need for renewed infrastructure investment (see our papers: 'Listed infrastructure investment to 2020 and beyond' (Part 1 and Part 2, December 2015) aligns with the BRI objectives; and 
the emerging middle class. As we discussed in our paper 'The emerging middle class and its implications for global investment' (April 2017) we believe this will be one of the most enduring investment themes over the next 30 years. This is illustrated in Chart 3 below which shows (as a proxy for the size of the middle class) the relatively low level of vehicle ownership in each of China and India compared with developed nations. The point here is that these countries are growing rapidly and the potential for middle class expansion in each country remains enormous. The BRI will only reinforce and accelerate that trend by generating wealth more rapidly.
Therefore, even if an Australian business is not a direct beneficiary of the initial phase of BRI largesse, the acceleration of growth in the middle class in Asia will present new opportunities for services businesses in areas such as: health, aged care, education, financial services, tourism etc. Consumption patterns change towards services as individual wealth increases. Now is the time for Australian businesses to position for these future trends.
4.    The geo-political dynamics of the BRI cannot be ignored: Chinese ascendancy
The Chinese Government has stated the BRI is not a strategic initiative (although it will help secure resources for future generations) and does not represent a form of 'alliance'. However, the BRI may well lead to a seismic shift in the balance of global economic, and hence political, power between east and west. Just at a time when a new Trump administration in the US is forging a 'Make America great again' or 'fortress USA,' foreign policy – ripping-up the Trans-Pacific Partnership free trade agreement, revisiting the North American Free Trade Agreement and building walls with Mexico – the Chinese Government under President Xi is heading in exactly the opposite direction. China is actively seeking to be recognised as the world's leading advocate for free and open trade – a long-held position of the US, but one which they now appear to be vacating. Even though China states the BRI has no strategic goal, with economic influence comes global political power.
 5.    The May 2017 BRI Forum was a significant milestone: global recognition
The May 2017 BRI Forum in China was a significant milestone for the initiative, as evidenced by the 29 national leaders attending. China has identified 65 countries along the Belt and Road which it is seeking to participate in the initiative which represent ~62% of the world's population and ~30% of GDP.[13]
There was a high calibre of participants at the BRI Forum including national and supranational leaders: Vladimir Putin (Russia), Joko Widodo (Indonesia), Recep Erdogan (Turkey), Nawaz Sharif (Pakistan), Antonio Guterres (UN Chief) and Christine Lagarde (IMF boss). This was a strong international endorsement.
However, there were some notable absentees including India, who are unhappy about the role of Pakistan in the BRI. In addition, of the G7 nations only Italy sent their PM, while the US and Japan sent modest delegations.
Australia also sent a small delegation with just trade Minister Steven Ciobo and Victorian premier Daniel Andrews attending the Forum.
6.    Australia's response has been mixed
To date the response from the Federal Government to the BRI has been somewhat mixed.
In a very positive manner, the 'Australia-China One Belt One Road Initiative', a public-private organisation, was established in 2016 to help Australian businesses participate in the BRI. Its goals are described below.
Australia-China One Belt One Road Initiative (ACOBORI)
ACOBORI was established to provide a vital link for Australian industries and professions to focus on identifying and pursuing co-operation opportunities with Chinese enterprises regarding the BRI through:
facilitating an industry education and engagement program between Australian and Chinese industry;
taking a leadership role in engaging Australian and Chinese leaders, assisting in a dialogue between business and government, to help establish the relevance of the BRI to Australian industry; and
supporting the cultivation of BRI projects that are likely to be significant to key sectors of Australian industry and professional services.[14]
However, at a political level, The Australian[15] has reported that the National Security Committee of Cabinet debated twice and decided to reject a strong proposal from China for Australia to be linked with its huge BRI project.
The main reasons cited for the rejection was that there was no evidence that signing-up had tangible benefits, it would not lead to extra investment from China, and the Government was not satisfied with the details, or rather the lack of them. This follows Australia's earlier decision to decline China's offer to link the Northern Australia Project to the BRI.
As new information becomes available we believe Australia needs to continue to review this decision. While the future global politics of the BRI will likely prove to be tricky, the key points are that it will happen, with or without Australian involvement, and the potential benefits to Australia from participating are significant:
business opportunities that may emerge now and into the future; and
a seat at the negotiating table and therefore the capacity to influence the future direction and shape of Asia.
Our cousins across the ditch in New Zealand have no such hesitation about participating in the BRI, having already signed an MOU with the Chinese Government. Further afield, a Brexit obsessed UK can see the huge evolving opportunity. At the recent BRI Forum, British Chancellor Phillip Hammond called the initiative 'truly ground-breaking'stating: 'Britain, lying at the western end of the Belt and Road, is a natural partner in this endeavour'. China has already signed MOUs with more than 40 countries including our westerly neighbours South Africa.
Conclusion
Chinese President Xi has described the BRI as 'the project of the century' that would 'add splendour to human civilisation'. We have no reason to doubt his conviction - it will be the signature policy of his presidency. The BRI will involve a huge amount of infrastructure spending which will create investment opportunities for decades to come. The BRI will happen, with-or-without Australian involvement, and it will reshape Asia. We believe that, over the medium-term, Australia will become involved in the BRI, participating in the project of the century and the opportunities it will present.
---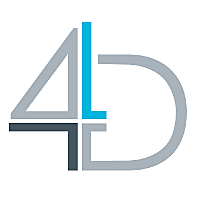 4D Infrastructure is a boutique asset manager investing in listed infrastructure companies across all four corners of the globe. It was established in partnership with Bennelong Funds Management in April 2015.
Expertise