Amazon: The disruptor of everything
---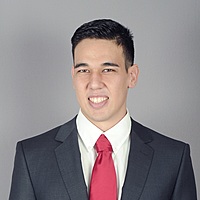 Jordan Helton
Aspiring Investment Analyst
Livewire recently teamed up with the University Network for Investing and Trading to hear investing ideas for some of Australia's brightest university students. We asked students for their take on an important investing trend, and after reviewing many high-quality submissions, our editors determined the winner. We hope you enjoy the analysis below by Finance & Economics student, Jordan Helton. – Ed.
Amazon set to disrupt the Australian economy
Amazon is finally coming to Australia. As of FY2016, Amazon is the largest internet company in the world by revenue. Amazon owns 50% of all e-commerce purchases in the US with roughly 300 million active users. They are currently the fourth largest company in the world by market cap, and are expected by many analysts to be the first company in the world to reach a market cap of $1 Trillion USD.
While on paper, it is easy to see that Amazon is an extremely successful company, understanding why it's so successful is harder. Amazon does many things well, but without a doubt, what gives Amazon an advantage over its competitors boils down to one thing: data. In recent years, data collection and analytics has been the focus of many of the largest companies in the world. Among them, Amazon is king, with companies like Alphabet and Alibaba unable match their data utilization. Amazon has been collecting consumer data for almost 20 years, much longer than competitors. They use this data to create unique customer experiences on their platform for every individual visitor.
Then there's the overlooked behemoth, Amazon Web Services (AWS). AWS is the largest cloud based service provider in the world with a market share of 44.2% last year. By comparison, Microsoft is second to AWS in market share, with 7.1%. While many of AWS' smaller competitors are expanding at a faster rate, at current rates it will be many years before Amazon has any real competition.
Talk of Amazon's arrival down under have been brewing for over a year, but recent reports from Citi analysts, citing talks with local suppliers, suggest Amazon's arrival in imminent. Amazon has been investing large amounts of capital to make this expansion to the Australian market successful, putting themselves in perfect position to completely change the landscape of retail and e-commerce in Australia.
Can't Australians already access Amazon?
While Australians have had access to Amazon for many years, they have not had access to many of the benefits that those using Amazon in the US or UK have. Recent numbers put the amount Australians spent on the website last year somewhere in the range of $500 to $700 million.
Previously, many products were either unavailable for purchase outside of the US and UK, or would incur large international shipping fees that made shopping on Amazon less beneficial. With their expansion to Australia, Amazon plans to bring its 'Prime' program and its benefits. Many of the local media and news reports that talk about Amazon Prime do not understand, or at the very least, understate, the value that Amazon Prime brings to its customers. Amazon Prime is much of the reason why Amazon has been able to garner a cult-like following in the US and UK.
Prime offers a streaming platform for movies and music amongst many others. However, the most important benefit of Prime is the guaranteed free two-day shipping. Prime Now is also offered in larger cities which allows for same day, or even 1-hour shipping at the cost of a small annual fee. This two-day shipping option was a game changer in the US, and if it is indeed two days in Australia, will most likely see Amazon succeed here as well.
The end of the 'Australia tax'?
Massive changes to the Australian retail landscape are in store once Amazon fully hits the ground here. For consumers, the arrival of Amazon is undoubtedly a net gain. Its arrival is likely to broadly drive down prices, whether that be at existing local retailers, or due to the 30% price cut that Amazon plans to implement at launch on all products. Consumers should expect lower prices, better shipping options, improved focus on customer service, and the availability of a wider range of products.
For retailers, the arrival of Amazon may be an opportunity as well a sign of the end. Many in the Australian retail community are not afraid of Amazon's arrival, citing Australians love of experiences at brick and mortar stores, as well as their hate of large overseas companies coming here.
"Amazon has been talked about mostly by people who have no idea what they are talking about… Amazon has about 3 per cent of the fridge and washing machine market in America and if it gets to 3 per cent here, what difference does it make to us?" – Gerry Harvey
However, as is the case in the US and UK, those who underestimate Amazon will inevitably pay the price. Amazon has completely shaped the retail space in both the US and UK, pushing some of America's largest retailers close to bankruptcy. Amazon has shown in the past that they are willing to sacrifice profits to drive away the competition, offering many products at almost predatory pricing. Some local Australian retailers will not be ready for this aggression and will find themselves fighting just to stay alive.
However, the arrival of Amazon could be a saving grace for those that can adapt. Amazon offers partnerships to companies that allow them to sell their products on Amazon's site for a price. This opportunity can put many retailers at an advantage as Amazon inevitably grows down under. One of the biggest advantages of partnering with Amazon is having access to their vast pool of consumer data. This allows retailers to reach customers they would never have had access to. However, this partnership only further entrenches Amazon's influence as it allows them to reach and collect even more consumer data, keeping them further ahead of their competition.
As an investor, how will Amazon affect me?
Amazon is set to shake up the world of retail and e-commerce in Australia. As an investor, this presents many opportunities. Expansion of Amazon's reach could do wonders for Amazon's stock price. Amazon (AMZN) has been trending up for the past two years.
An analysis done by Credit Suisse on Amazon's impact in the Australian retail market has shown that even at the smallest estimated impact, sales from many of the largest retailers in Australia will take a hit as seen in the figure below. While some parts of the retail sector, namely electronics and household goods, will take a larger hit, none will be safe.
With Amazon's huge capital backing and an outstanding track record, it is difficult to imagine a world where Amazon is not successful in their Australian expansion. To what extent they are successful will be determined by both consumers and retailers. With so many differing opinions currently and significant uncertainty among analysts and experts, the best course of action may be to sit back and let the dust settle before acting. Only time will tell, but investors should not take Amazon's arrival in Australia lightly when everything they've touched has turned to gold.
Never miss an update
Enjoy this wire? Hit the 'like' button to let us know. Stay up to date with my current content by
following me
below and you'll be notified every time I post a wire
Welcome to Livewire, Australia's most trusted source of investment insights and analysis.
---
To continue reading this wire and get unlimited access to Livewire, join for free now and become a more informed and confident investor.
---
---
Jordan is a Finance and Economics graduate who recently moved to Sydney from the US to experience new challenges and see what the world has to offer. He enjoys observing the interplay of international markets and trade and how economies around the world affect each other. He hopes to begin making his mark in the world of finance starting in Sydney. In his spare time he loves doing things involving food, whether that be learning about, eating, or cooking.
---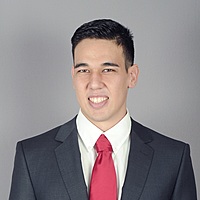 Student
Aspiring Investment Analyst
Jordan is a Finance and Economics graduate who recently moved to Sydney from the US to experience new challenges and see what the world has to offer. He enjoys observing the interplay of international markets and trade and how economies around the...
Expertise
No areas of expertise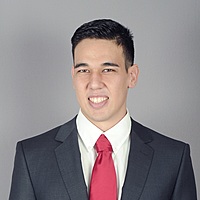 Student
Aspiring Investment Analyst
Jordan is a Finance and Economics graduate who recently moved to Sydney from the US to experience new challenges and see what the world has to offer. He enjoys observing the interplay of international markets and trade and how economies around the...
Expertise
No areas of expertise