An update on a high growth opportunity
---
At the beginning of May, we highlighted SelfWealth ('SWF') as an outstanding growth opportunity that would benefit from exposure to the COVID19 curfews and the generally higher levels of market volatility. In this update, we review the company's progress based on its latest regulatory disclosures and compare how it is tracking relative to our internal growth model.

Since our article, the market has recognised the growth thematic embedded within the SelfWealth business model. Consequently, the share price has tripled from 22c on the date of the release to over 66c at the close of trade on the 9th of July. The company's results did not disappoint, more than meeting our expectations and those we shared with other market participants.

The latest quarterly release once again demonstrates the strong tailwinds the company is experiencing with quarter-on-quarter ('QoQ') growth in active traders of 44% compared to the previous quarter. Operating revenue and trade volumes grew over 100% and the company achieved its first-ever positive quarterly cashflow from operating activities. The value of client cash on the platform remained stable at $366 million despite very strong trade volumes. All these metrics affirm the company's ability to capture a disproportionate share of trader 'churn' and subsequently increase its market share; which was a core aspect of our investment thesis.

We believe the company will be able to maintain its strong growth momentum given the market and product fundamentals whilst increasing the 'monetisation efficiency' of its platform. We expect this increase in monetisation to be driven by several organic growth initiatives the company has been working on that are projected to be rolled out over the next 6 months.

The first is a revamp of the SelfWealth mobile application which we anticipate will be a market leader in customer usability and experience. It is a known fact that two factors are strongly aligned with customer satisfaction and use; consequently, we anticipate that this will lead to an increase in time spent on the platform and potentially a rise in trade volume.

The second large initiative is the launch of US equity trading via the SelfWealth platform. The US equity markets are the larger and most followed in the world. The ability for SelfWealth customers to purchase direct shareholdings in global market leaders like Amazon and Google, will no doubt increase trade volumes on the platform and provide valuable diversification from reliance solely on local equity market trade volumes.

Our base growth model assumed that SelfWealth could grow to 80,000 users by the end of June 2021. The latest disclosure demonstrates that active users currently sit over 46,000, implying on average that monthly growth in users should at least 3,000 users per month. The past 6 months have exceeded this figure by a large amount, so we remain confident that our base case will be achieved ahead of the time frame we originally projected. The business model dictates that each user acquired becomes increasingly profitable as overall customer numbers grow. This adage rings true in terms of valuing the company on more traditional measures such as 'value attributed per user' or conventional financial metrics such as potential earnings multiples.

One observation we have seen in high growth sectors is that scale begets scale. As the user base grows and broadens from its initial dominant user demographic, we often see the next leg of growth driven by strong uptake by broader mainstream society attracted by a compelling product offering. We believe we will observe a similar dynamic with SelfWealth going forward.

SelfWealth remains strongly capitalised with cash holdings of over $5 million and no debt. We believe the company is in a position to maintain its current profitability as well as build upon its strong market and product position. We believe the company remains compelling long-term value at its current market value.


Disclaimer: This article does not take into account your investment objectives, particular needs or financial situation; and should not be construed as advice in any way. The author holds shares in SWF.
We're always looking for new investment ideas
Datt Capital diversifies investments across asset classes and duration to reduce risk while maintaining relatively concentrated exposure to attractive investment opportunities.
To be the first to hear from us, click the 'follow' button below.
........
Disclaimer: This article does not take into account your investment objectives, particular needs or financial situation; and should not be construed as advice in any way
---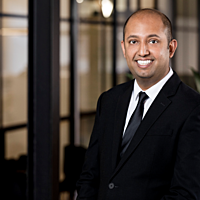 Emanuel is the Principal of Datt Capital, a boutique Melbourne-based investment manager focused on identifying high growth and special situation opportunities.
Expertise