An update on interest rate markets
---
After the most recent FOMC meeting, we have seen numerous changes to forward probabilities within the fixed income market.
This article aims to provide investors with an update on what changes have happened in the fixed income market, and how fixed income markets are viewing the next 9 months of this interest rate cycle.
At the September meeting, expectations for a 50bps increase is unchanged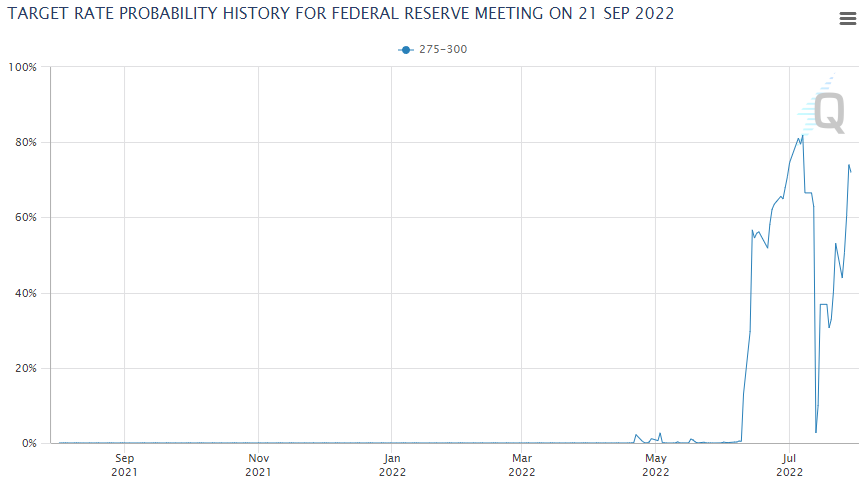 For the November meeting, another 25bps increase has 68% odds of happening, this would bring the target range to 3.00% - 3.25% - no real change here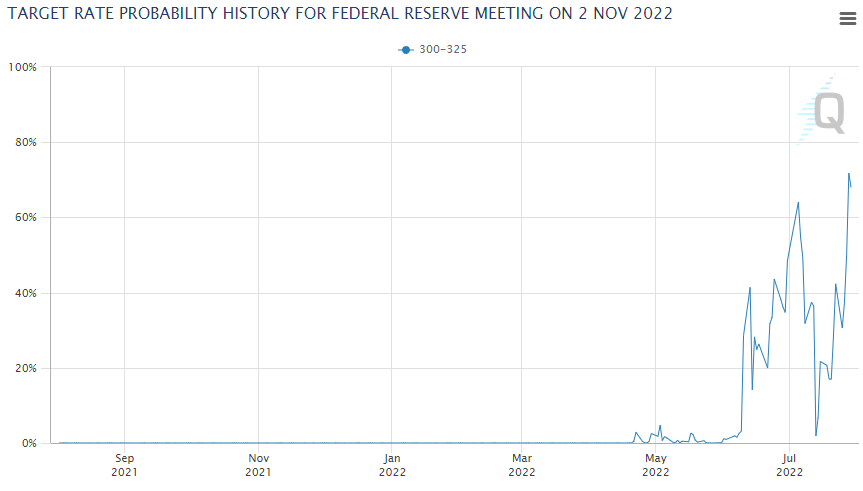 For the December meeting, another 25bps increase has 50.15% odds of happening, this would bring the target range to 3.25% - 3.50% - an increase here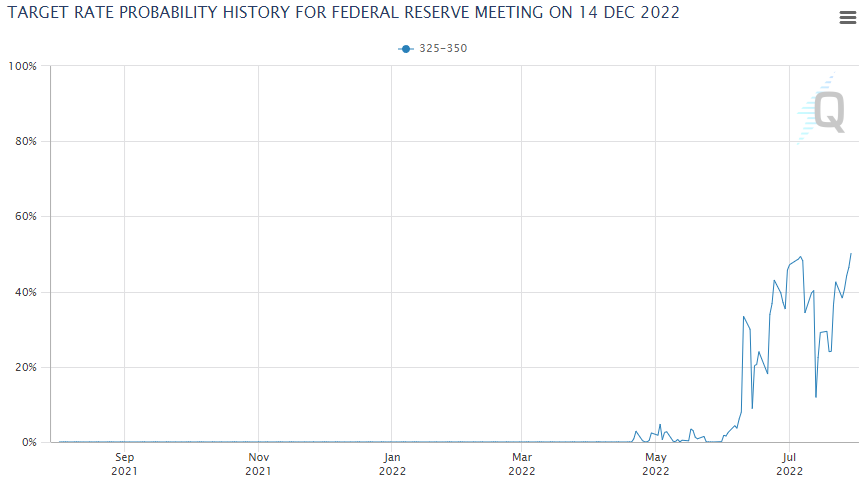 When we look at the February meeting, the odds of a hold are currently at 47.8%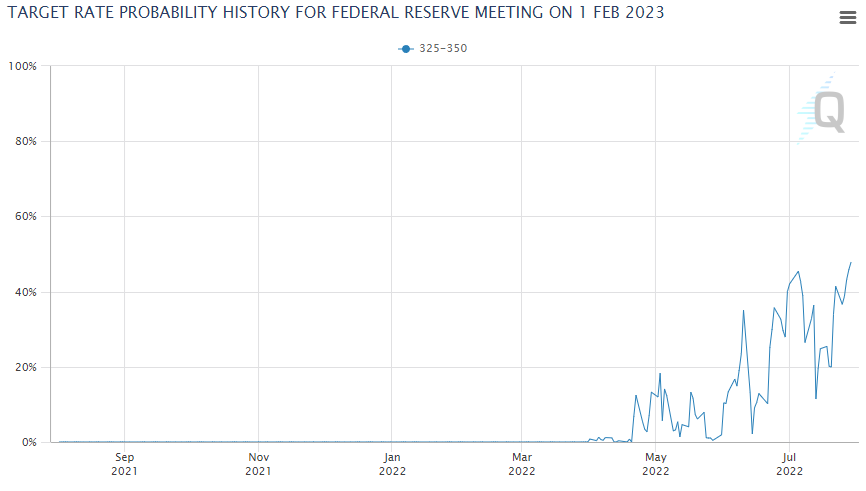 When we look to March 2023, meeting expectations are for a hold to rates once again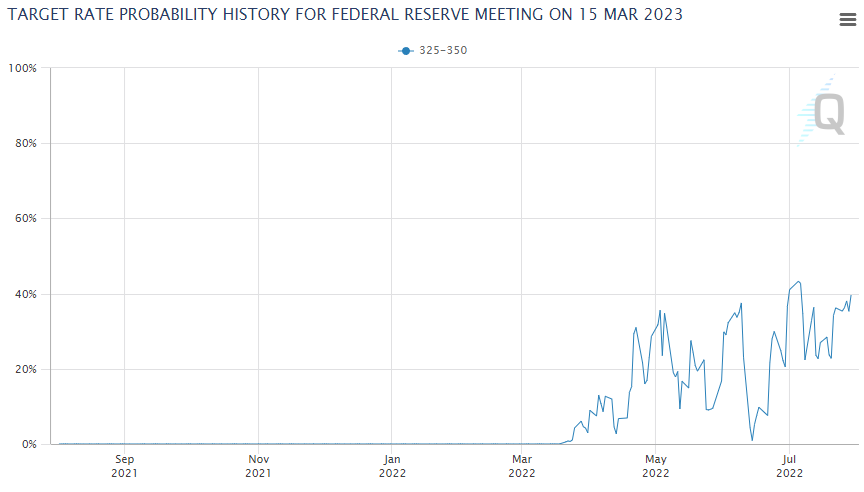 But then when we look to May, it shows that the market thinks there is a 36% chance of a cut of 0.25%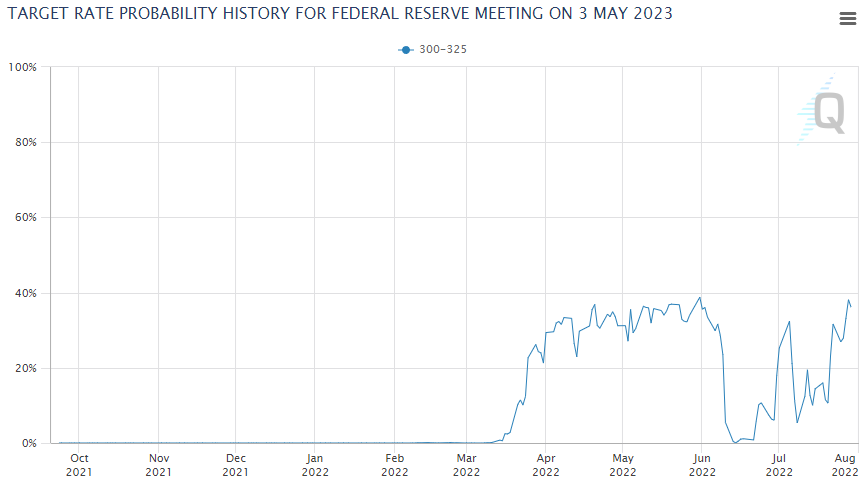 Looking forward to June 2023, markets are pricing that there will be a hold on rates once again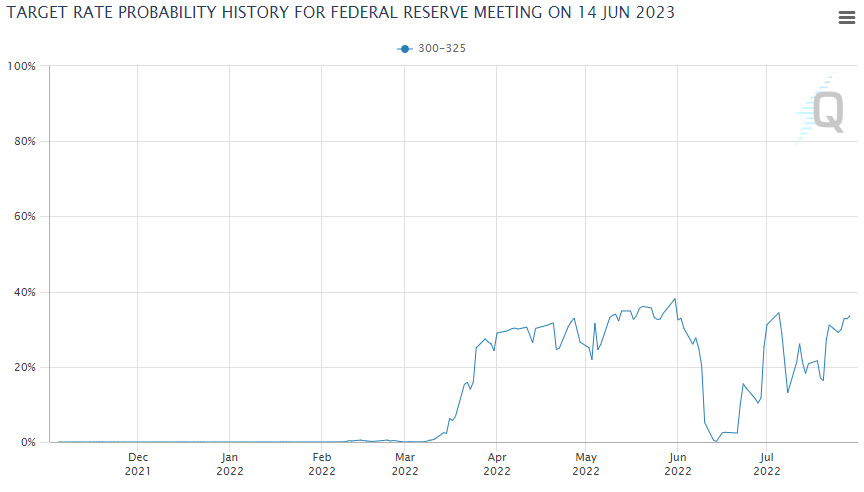 Ultimately the interest rate market is saying that the US Federal Reserve is going to continue to increase rates over the next three meetings. After this, and into next year, the market is currently pricing that rates will either be held or will cut.
What does this mean for portfolio positioning?
We view these changes to the forward pricing of interest rates markets as a direct indication that investors are anticipating that US growth is going to slow later this year and into early next year, and that in response to this slowing growth, the US Federal Reserve is going to reduce interest rates.
This is the same game plan that the US Federal Reserve has used since the GFC. The problem with this game plan is that if inflation continues to stay at elevated levels over the next 6 months, and does not revert to its targeted 2% level, this market pricing is off.
By looking at this information, we are able to understand why equity markets rallied last month. Participants seem to be viewing where we are currently, as getting close to the top of this interest rate cycle. Because equity markets are forward-looking, participants have looked into the future and see the end of this cycle, and that the Fed is starting to move in the other direction. 
* Information as at 02.08.2022
Never miss an insight
If you're not an existing Livewire subscriber you can sign up to get free access to investment ideas and strategies from Australia's leading investors.
And you can follow my profile to stay up to date with other wires as they're published – don't forget to give them a "like".
........
This information is prepared by Frame Funds Management Pty Ltd (ACN 608 862 442) (Frame Funds, we or us) is a Corporate Authorised Representative (CAR No. 123 9068) of Primary Securities Limited (ACN 089 812 812 635) and is intended only for "wholesale clients" within the meaning of sections 761G and 761GA of the Corporations Act 2001 (Cth). This material is not intended to constitute advertising or advice (including legal, tax or investment advice) of any kind. These materials are not to be distributed to any person who does not qualify as a wholesale client and must not be copied, reproduced, published, disclosed or passed to any other person at any time without the prior written consent of Frame Funds. Primary Securities Ltd (ACN 089 812 635 635, AFSL 224 107) is the Trustee of, and issuer of units in, the Frame Futures Fund and the Frame Long Short Australian Equity Fund (Funds). In deciding whether to acquire, or to continue to hold, units in the Fund please read the current Information Memorandum available from Frame Funds. Past performance of the Funds is not a reliable indicator of future performance. The value of an investment in the Funds may rise or fall. Returns are not guaranteed by any person. Total returns are calculated before tax and after ongoing management costs. In preparing this information, we have not considered your investment objectives, financial situation or personal circumstances and therefore the Funds may not be suitable for you. Neither Frame Funds, Primary Securities Ltd, nor any of their respective related parties, directors or employees, make any representation or warranty as to the accuracy, completeness, reasonableness or reliability of the information contained in this publication or accept liability or responsibility for any losses, whether direct, indirect or consequential, relating to, or arising from, the use or reliance on any part of this material. Any rates of return, forecasts or estimates contained in this publication are not guaranteed. The content of this publication is current as at the date of its publication and is subject to change at any time. It does not reflect any events or changes in circumstances occurring after the date of publication.
---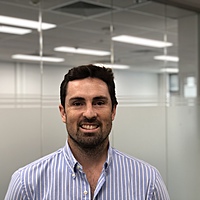 Founder & Portfolio Manager
Frame Funds Management
Hue Frame is the founder of Frame Funds Management and Portfolio Manager for the Frame Futures Fund and Co-Portfolio of the Frame Long Short Australian Equity Fund.
Expertise