APRA gives huge competitive win to regional banks...
---
AFR: On Wednesday the Australian Prudential Regulation Authority (APRA) announced "two important changes" to the accreditation process by which "standardised" banks, which include all Australian banks except the four majors and Macquarie, can become "advanced" or "internal ratings-based" (IRB) banks in a major competitive win for the likes of Bank of Queensland, Bendigo & Adelaide Bank, Suncorp Metway, and ME Bank...The changes will allow non-major banks to materially reduce home loan risk-weights from around 40 per cent currently to the 25 per cent plus levels the major banks will have to target by July 2016 and slash their business and retail loan risk-weights from 100 per cent currently to the 50 per cent to 60 per cent levels the majors use. This will significantly boost returns on equity and/or enable smaller banks to undercut the majors on interest rates and win market share. Read full AFR column for free here: (VIEW LINK)
---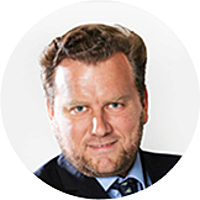 Portfolio Manager & Chief Investment Officer
Coolabah Capital
Chris co-founded Coolabah in 2011, which today runs $7 billion with a team of 33 executives focussed on generating credit alpha from mispricings across fixed-income markets. In 2019, Chris was selected as one of FE fundinfo's Top 10 "Alpha...