Are Qualcomm shares a potential opportunity?
---
Qualcomm owns the bulk of the patented technology that mobile devices require to access wireless networks. Every time a mobile phone or tablet is sold around the world Qualcomm is entitled to a royalty payment – it's like owning the English language and charging anyone who learns to speak it! This licensing business represents 70 per cent of total earnings. We see Qualcomm as the scale player with the most advanced technology in a marketplace that will see 10 billion smartphones sold by 2020. With the current stock price reflecting a PE multiple of just 10x we think Qualcomm shares are a great opportunity. (VIEW LINK)
---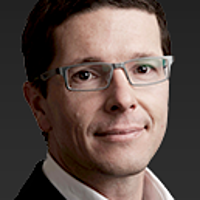 Chief Investment Officer
Montgomery Investment Management
Roger Montgomery founded Montgomery Investment Management, www.montinvest.com in 2010. Roger brings more than two decades of investment, financial market experience and knowledge. Roger also authored the best-selling investment book, Value.able.
Expertise