As predicted, RBA QE is coming soon...
---
In predictably cutting its cash rate to a new record low of 0.75 per cent in October, the RBA moved itself one meeting away from initiating quantitative easing (QE), or outright purchases of bonds---as we controversially forecast in early May---to satisfy its full-employment target. Click here to read the full column or AFR subs can click here. Excerpt enclosed:

When the RBA next cuts its cash rate, which could be soon, it will presumably think about initiating some form of QE in concert. I would expect this to encompass a package of measures, including buying government bonds to reduce the long-term risk-free rate (or the "term" equivalent to the RBA's overnight cash rate) to put downward pressure on the Aussie dollar, amongst other things.

It would also make sense for the RBA to squeeze bank funding costs a bit through longer-dated lending operations via its existing "repurchase" (or repo) arrangements---whereby it provides day-to-day liquidity to banks over shorter-terms---and/or via purchases of assets that the RBA already accepts as collateral for these repo operations. These include highly rated bank-issued senior bonds and asset-backed bonds comprising home loans.
In contrast to corporate credit spreads, which are in line with their levels back in the days prior to the 2008 crisis, financial credit spreads are still multiplies their pre-crisis levels despite the fact that the big banks have radically reduced their leverage and simplified their business models in a net transfer of wealth from shareholders to creditors. Whereas the four major banks paid 10 basis points over the bank bill swap rate to borrow 5 year senior-ranking money in 2007, they pay about 8 times as much in credit spread terms today.
........
Disclaimer: This information has been prepared by Smarter Money Investments Pty Ltd. It is general information only and is not intended to provide you with financial advice. You should not rely on any information herein in making any investment decisions. To the extent permitted by law, no liability is accepted for any loss or damage as a result of any reliance on this information. Past performance is not an indicator of nor assures any future returns or risks. Smarter Money Investments Pty Limited (ACN 153 555 867) is authorised representative #000414337 of Coolabah Capital Institutional Investments Pty Ltd, which holds Australian Financial Services Licence No. 482238 and authorised representative #001277030 of EQT Responsible Entity Services Ltd that holds Australian Financial Services Licence No. 223271.
---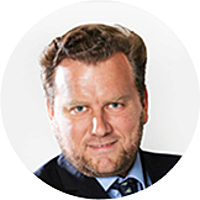 Portfolio Manager & Chief Investment Officer
Coolabah Capital
Chris co-founded Coolabah in 2011, which today runs over $8 billion with a team of 26 executives focussed on generating credit alpha from mispricings across fixed-income markets. In 2019, Chris was selected as one of FE fundinfo's Top 10 "Alpha...