ASX "Tipsy-Turvy", Ending higher.. | Oil Search rejects WPL Offer | Macquarie upbeat results |
---
Good Afternoon, A "roller coaster" kind of day today….. We do expect this "volatility" to hold, especially leading into Wednesday night's US rate decision… Will they? or….. Won't they? We feel that the fed will sit on their hands, however, they could surprise... will certainly add to the volatility.... The ASX200 rose 0.5 per cent today, closing at 5,096.5… The market lost its early strong gains after Chinese shares slumped, with the ASX even dipping into the red, but shares regained some strength in the afternoon. Banks led the way up, with three of the big four rising about 1 per cent, whie CBA dropped 0.8 per cent due to its rights issue. LNG was the biggest loser falling 17.25%. CHARTS OF THE DAY – According to ANZ, Australian dollar has sailed through levels which would be considered fair value relative to domestic economic fundamentals and has begun to move slightly upwards or sideways based on their model. Dow Jones futures are pointing to a 40 point gain on open...
---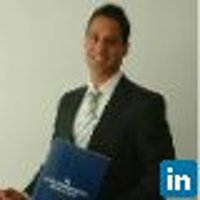 Executive Director
Peak Asset Management
Prior to founding PEAK Asset Management, Niv headed up HC Securities, spent three years growing Halifax Investments capital markets division and also worked on the wholesale desk at Macquarie Bank, servicing a wide range of institutional,...
Expertise
No areas of expertise