Aussie government QE kicks-off
---
The Australian government has initiated its part of a coordinated quantitative easing (QE) program that was announced by the Reserve Bank of Australia and the Treasurer, Josh Frydenberg, on 19 March. This is a big deal.
Specifically, Treasury's Australian Office of Financial Management (AOFM), which is the government's debt issuance and investment agency, made its first investment in a residential mortgage-backed securities (RMBS) transaction. This is very similar to the program announced by the US Federal Reserve, which has committed to buying at least US$200 billion of RMBS originated in the US. 
Australia has the second biggest RMBS market in the world behind the US, and this domain is a critical source of funding for both smaller banks and non-banks.
The AOFM is experienced in this space, having successfully acquired and subsequently divested about $15 billion of AAA rated RMBS during the GFC. It made taxpayers good coin doing so because its cost of funding, which is the government bond yield curve, is way below the interest rates it earns on these securities. Put differently, this is the mother-of-all carry trades for taxpayers with very little risk.
In the transaction announced on Friday, the AOFM's formidable team invested $189m into a FirstMac non-bank RMBS deal. There were several interesting features of this trade. 
First, the AOFM invested right across the deal in six different AAA to BBB rated tranches in contrast to its efforts during the GFC where it focussed on just the top ranking AAA tranches.
Second, the market was pleasantly surprised by the pricing. The two most senior A-1 and A-2 AAA rated tranches priced at just 120 basis points and 75 basis points, respectively, over the bank bill swap rate (BBSW). 
When FirstMac launched the deal, the price guidance of these tranches was 120bps and 225bps over. So the AOFM dragged down the A-2 pricing from 225bps to 75bps to reduce the non-bank's overall cost of capital to a more normalised level.
This is very similar to what the RBA has done in both the government bond and term bank funding markets. The RBA has had no compunction paying up for government bonds to ensure that it moves towards its three-year yield target of 0.25%. It is likewise lending to all the banks for three year terms at 0.25% with a minimum commitment of $90 billion to keep bank customers' borrowing costs low. 
Without access to this funding, banks would be paying at least eight times more in interest rate terms, which would drive up borrowing costs for households and businesses sharply.
In a similar vein, FirstMac would likely have struggled to secure this funding without the AOFM's liquidity support, and if it was able to do so, the cost would have been much higher, which would have forced it to hike-up its mortgage rates for households and SME borrowers.
When liquidity in government and bank bond markets disappears because of a truly external shock like the coronavirus, there is a class text-book role for the government to step-in and help normalise the cost of capital for borrowers until the shock passes, which is precisely what the RBA and AOFM are doing.
The AOFM was already engaged in a $2 billion investment program into small business loans that the Prime Minister pioneered. This included both asset-backed securities (ABS) comprising SME loans and warehouse facilities that fund SME loans prior to them being securitised via an ABS transaction.
As a taxpayer, it is comforting to know that the AOFM is going to be generating us all profits through this program given its three year cost of funding is only about 0.25% whereas it should be earning closer to 1.5% to 2.5% on these high-grade assets.
It is also comforting knowing that the AOFM is equipped with a strong team of expert ABS/RMBS investors, including Michael Bath and Stephen Maher, a former Macquarie Group executive who is widely regarded as the best RMBS analyst in Australia.
To be clear, the AOFM's mission is not to arbitrage the cost of capital to maximise profits for taxpayers: it is to ensure that households and businesses can continue to access very low borrowing costs during this unprecedented crisis, and that bank and non-bank lenders that rely on RMBS and ABS funding can continue to function (thereby supporting competition).
I would expect the AOFM to expand on this initiative with other synergistic solutions, such as by providing banks and non-banks short-term liquidity to cover interest rate repayment holidays that may be required on their ABS and RMBS transactions.
The AOFM has also flagged that as with its existing ABS program, it will consider RMBS warehouse investments. 
And while $15 billion should be sufficient to cover the first 12 months, it would not be a shock if this commitment is expanded if the sector requires more liquidity for as long as the crisis lasts.
In a very circular sense, households and small businesses are literally in the AOFM's (and hence taxpayers') debt, and we wish them all very best in this noble endeavour that is in effect an example of collective self-insurance...
........
Disclaimer: This information has been prepared by Smarter Money Investments Pty Ltd. It is general information only and is not intended to provide you with financial advice. You should not rely on any information herein in making any investment decisions. To the extent permitted by law, no liability is accepted for any loss or damage as a result of any reliance on this information. Past performance is not an indicator of nor assures any future returns or risks. Smarter Money Investments Pty Limited (ACN 153 555 867) is authorised representative #000414337 of Coolabah Capital Institutional Investments Pty Ltd, which holds Australian Financial Services Licence No. 482238 and authorised representative #001277030 of EQT Responsible Entity Services Ltd that holds Australian Financial Services Licence No. 223271.
---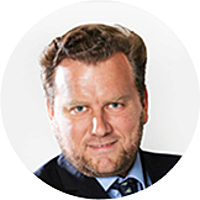 Portfolio Manager & Chief Investment Officer
Coolabah Capital
Chris co-founded Coolabah in 2011, which today runs over $8 billion with a team of 26 executives focussed on generating credit alpha from mispricings across fixed-income markets. In 2019, Chris was selected as one of FE fundinfo's Top 10 "Alpha...