Australia Strategy: Reporting Season Review
---
February results were slightly better than expected, particularly among large-cap leaders, which should give investors some comfort amidst the ongoing volatility.
Consensus FY20 and FY21 earnings forecasts remained surprisingly resilient, but likely downward revisions in the months ahead will put a strain on valuations which do remain elevated despite the market pullback.
We think investors will be rewarded for holding their nerve through current uncertainty. Standout opportunities on weakness include Sydney Airport (ASX:SYD), Telstra (ASX:TLS), and BHP (ASX:BHP).
OK results overwhelmed by the COVID-19 curveball
Record ASX Industrials (ex-Financials) valuations ahead of results season (12-month forward PE +20x) made beating expectations a difficult task.
So we were impressed with stronger-than-expected results from key large-caps, which offered comfort to holders of balanced/lower risk portfolio, including: 
Commonwealth Bank of Australia (ASX:CBA), 
CSL Limited (ASX:CSL), 
Woolworths (ASX:WOW), 
Wesfarmers (ASX:WES), 
Coles Group (ASX:COL), 
Aurizon Holdings (ASX:AZJ) 
Small-caps again disappointed, while glamour growth/tech buckled under the weight of volatility and hyper-expensive valuations:
WiseTech Global (ASX:WTC), 
Altium (ASX:ALU), 
Kogan (ASX:KGN), 
Treasury Wine Estates (ASX:TWE), 
Zip Co (ASX:Z1P)
Unfortunately, the ongoing COVID-19 health emergency overwhelms what were broadly robust results printed by the more important large-caps, to become the market's driving force in the interim.
An uncertain earnings outlook
Corporate outlook statements/guidance leave a lot of wiggle room given COVID-19 uncertainty with some also choosing to retain dry capital (BHP, RIO).
Earnings revisions for FY21 and FY22 were surprisingly resilient, with forecast FY20 EPS growth (Industrials only) eroding only slightly to 2.0% (from 2.3%) through February.
This implies the market expects that disruption will be largely confined to FY20.
We're uncomfortable with this, and suspect we'll see downgrades in the months ahead, putting a strain on valuations which remain elevated despite the market pullback (ASX Industrials 12-mf PE ~18.5x).
Other insights
Defensive positioning taking place well before the onset of the panic in markets
Narrowing of the growth and value basket of stocks
Tentative corporate outlook
Significant changes to analyst recommendations
Updated tactics as volatility flushes out compelling ideas
To say that our market was vulnerable to a correction heading into February is an understatement. Australian Industrial stocks had delivered stunning 12-month total returns (27%) and were trading at record valuations despite the likelihood of negative FY20 profit growth and growing external risks (bushfires, virus).
The +10% correction has finally unearthed some value, and we think long-term investors will be rewarded for holding their nerve through current uncertainty.
We advocate topping-up exposure to our favourite businesses with strong balance sheets and market positions capable of weathering economic uncertainty.
Standout ideas currently include 
Sydney Airport (ASX:SYD), 
Telstra (ASX:TLS), 
BHP (ASX:BHP), 
Macquarie Group (ASX:MQG) and 
Amcor (ASX:AMC). 
Contributed to Livewire from the Morgans Blog. 
---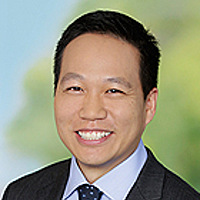 Analyst - Equity Strategy
Morgans Financial
Andrew is a member of the Morgans Investment Committee, and is responsible for equity strategy bulletins, high conviction stocks, model portfolios and other products focusing on key areas such as reporting season, factor analysis and short interest.
Expertise