Australian Banks: Great Value Post The Sell-Off?
---
It is a truth that usually goes out the window when day-to-day shenanigans and volatility dominate investors' mind, but, over time, the best investments in the share market are those that combine dividends with growth. In Australia, the best examples that come to mind are three of the Big Four Banks. The nineties and noughthies did not include a global search for yield, yet owning shares in CommBank, ANZ Bank and Westpac throughout those years proved a highly rewarding exercise. The same applies post-GFC. However, that was then and this is now. In the "now" bank shares have fallen back to earth with a big loud thump. Some have called it a perfect storm that hit the sector, and that may well have been the case, but it doesn't answer the question: are bank shares now a great buy for the long term ahead? My Weekly Insights: (VIEW LINK)
---

Never miss an update
Get the latest insights from me in your inbox when they're published.
---
---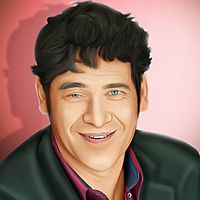 FNArena is a supplier of financial, business and economic news, analysis and data services.
Expertise