Australian shares in risk off mood with eyes firmly on next week's Inflation data
---
...at 1:30pm, so another day of inactivity by investors. This is something I have pointed to over the last couple of weeks and the reason why I haven't been convinced on the substance of the rally. With the market holding relatively well today it will be interested to track volumes on a larger selling day.
A quiet day on the economic front with the market I think looking forward to next week's CPI (inflation) data before making any big moves.
Around the market, crude oil continued volatility hurting the energy sector with Oil Search (-1.48%), Santos (-1.12%) and Woodside (-1.12%) all seeing red. We had Santos announcing record first half production, with sales revenue dropping 6% and restating full year guidance expected at US $750 million.
Resource stocks continuing their bounce from yesterday after some weakness on Tuesday and Wednesday. BHP (+1.04%) and Rio Tinto (+0.60%) trading higher with spot Iron Ore rallying overnight while ADR's traded much higher on overseas exchanges. The big miners an area we continue to like in the short to medium term on the back of Chinese Stimulus and production cuts by the majors. An area we are taking alert of is the apparent rift developing in the upper echelons of the Communist Party in China driven by a sharp differences of opinion between the President and Premier about handling economic issues.
The main lag on the market being the financials, with profits taken in the big banks after a solid two week run. ANZ (-1.10%), CBA (-0.26%), NAB (-1.07%), Macquarie (-0.99%) & Westpac (-0.69%) all giving up gains after seeing some interest in the recent rally. Investors who are hunting for yield plays in this environment do be careful there are still numerous uncertainties the banks & investors face in the short term. Short term potentials include capital raisings, earnings & dividend cuts, Triple AAA Credit Rating cuts and other regulatory control issues.
Enjoy the Weekend
---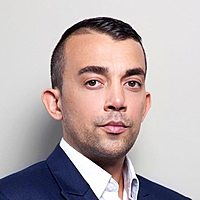 Market Analyst / Business Development Manager
tknell@ccz.com.au
Tristan has over 12 years' experience in the stockbroking industry, starting out in a dealing role at Andrew West Stockbroking and was recently the Head of Trading at Quay Equities. Tristan is RG146 qualified and is an accredited level 1 and 2...
Expertise
No areas of expertise