Swimming with sharks in small cap tech
---
The Australian tech sector has been a massive driver of investor returns in recent years, with the likes of Afterpay putting in big gains as it enjoys global success. Yet the local tech scene is still just one small cog in a global industry. The ASX information technology sector has a combined market cap of less than $100 billion, while the NASDAQ alone has a total market cap of $10 trillion. 
Taking an ASX-centric view therefore not only means missing the bigger opportunity, but it means you're making decisions based on just a snippet of the full picture, or as Joe Magyer at Lakehouse Capital neatly put it:
"You're swimming with sharks if you're investing in Aussie small cap tech and you don't have a global view of software and the ecosystem around it".
With stocks like EML, Afterpay and Nanosonics making up a large chunk of his Small Companies fund, he has clearly leveraged this 'wide lens' to back some local winners. His approach is also working in his Global Growth Fund, which has big positions in Facebook, Alphabet, Paypal, Visa and Amazon.  

In this special long video with Joe, he gives a deep dive on the critical elements of investing in tech locally, investing in tech globally, and the benefits of doing both together. 

Points covered:
The biggest lessons Joe's learned as a fund manager
The benefits of running a high-conviction strategy
The three traits he looks for in companies
How the team screens the global markets down to a few select names
Whether the best tech opportunities are offshore or in Australia
How to find the best Aussie tech stocks
His thoughts on popular WAAAX stock, Altium
Investing in tech stocks when they have run so hard already
The one single quality in a company that most excites Joe

His view on the eternal growth/value debate
His overview of Facebook, Alphabet and Monster
Take a different approach to investing
Lakehouse Capital concentrates on investing in fast-growing companies, including access to IPOs, pre-IPOs, and institutional raisings that aren't readily available to individual investors. Hit the 'contact' button below to find out more.
Disclosure
The Lakehouse Small Companies Fund owns shares of Altium and Afterpay. Joe Magyer and the Lakehouse Global Growth Fund owns shares of Amazon, Alphabet, Facebook, and Monster Beverage

---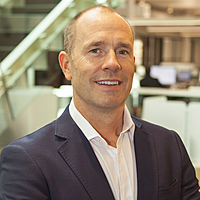 Alex happily served as Livewire's Content Director for the last four years, using a decade of industry experience to deliver the most valuable, and readable, market insights to all Australian investors.
Expertise