Backing global leaders with conviction
---
The Covid Crash was a stark reminder of the virtues of a long-term mindset and a focus on high-quality companies. It's old hat for us at Lakehouse Capital, though, where we've been executing on a long-term, high-conviction, growth-focused approach since Day One.
While we're the first to say that past performance is in the past, the Lakehouse Global Growth Fund's total return of 86.7% after fees from inception in December 2017 through the end of July 2020 compared to a 21.8% return for its benchmark shows progress towards our goal of long-term outperformance.
Lakehouse considers that long-term outperformance requires a willingness to think and act differently, including a unique approach to idea generation and emphasis on asymmetric outcomes. The Lakehouse Global Growth Fund, which is focused on backing leading growth companies in developed markets around the world, has a "Recommended" rating from Zenith and a "Superior" rating from SQM Research. 
Hit the 'CONTACT' button below to get in touch.

........
Lakehouse Global Growth Fund (ARSN 621 899 367) (Fund). The responsible entity for the Fund is One Managed Investment Funds Limited (ACN 117 400 987) (AFSL 297042). The information included in this message has been prepared without taking account of the reader's objectives, financial situation or needs. All of the commentary, statements of opinion and recommendations contain only general advice. Any person reading this message should, before deciding to invest in the planned Fund, read the product disclosure statement and seek professional advice. The Zenith Investment Partners (ABN 27 103 132 672, AFS Licence 226872) ("Zenith") rating (August 2020) referred to in this document is limited to "General Advice" (s766B Corporations Act 2001) for Wholesale clients only. This advice has been prepared without taking into account the objectives, financial situation or needs of any individual and is subject to change at any time without prior notice. It is not a specific recommendation to purchase, sell or hold the relevant product(s). Investors should seek independent financial advice before making an investment decision and should consider the appropriateness of this advice in light of their own objectives, financial situation and needs. Investors should obtain a copy of, and consider the PDS or offer document before making any decision and refer to the full Zenith Product Assessment available on the Zenith website. Past performance is not an indication of future performance. Zenith usually charges the product issuer, fund manager or related party to conduct Product Assessments. Full details regarding Zenith's methodology, ratings definitions and regulatory compliance are available on our Product Assessments and at http://www.zenithpartners.com.au/RegulatoryGuidelines The rating (SQM) contained in this document is issued by SQM Research Pty Ltd ABN 93 122 592 036 AFSL 421913. SQM Research is an investment research firm that undertakes research on investment products exclusively for its wholesale clients, utilising a proprietary review and star rating system. The SQM Research star rating system is of a general nature and does not take into account the particular circumstances or needs of any specific person. The rating may be subject to change at any time. Only licensed financial advisers may use the SQM Research star rating system in determining whether an investment is appropriate to a person's particular circumstances or needs. You should read the product disclosure statement and consult a licensed financial adviser before making an investment decision in relation to this investment product. SQM Research receives a fee from the Fund Manager for the research and rating of the managed investment scheme
---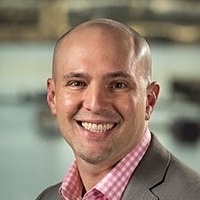 Former Co-Founder
Lakehouse Capital
Joe is the former co-founder. Please visit and follow Donny Buchanan and Nick Thomson for the latest insights around Lakehouses's unique concentrated investment approach that focuses on the key themes of Intellectual Property, Network and Loyalty...
Expertise