Banks bash hedge funds in "short squeeze"
---
In The Australian Financial Review I explain how the major banks have bashed the "johnny-come-lately" hedge fund barbarians at the gate who attempted to short-sell their equity and debt while going long their credit default swaps. The catalysts have been: a huge upside surprise in Australia's real GDP growth rate, printing at 3% for the year to December versus the consensus forecast of 2.5%; ongoing house price appreciation across Australia's capital cities over January and February; and the ineluctable realisation that the short-sellers were trying to turn fiction into fact to spruik their trades. I also crunch the numbers on the major banks' equity capital short-falls based on a new review of the capitalisation of 101 large "internationally active" banks by the Basel Committee. This analysis suggests CBA still needs to raise some $9.5 billion of tier 1 capital to comfortably position its leverage ratio in the top quartile of global rivals (see table). Free read (VIEW LINK)
---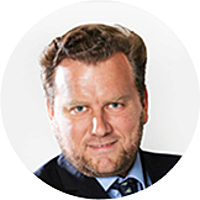 Portfolio Manager & Chief Investment Officer
Coolabah Capital
Chris co-founded Coolabah in 2011, which today runs over $8 billion with a team of 26 executives focussed on generating credit alpha from mispricings across fixed-income markets. In 2019, Chris was selected as one of FE fundinfo's Top 10 "Alpha...