Bionomics' new drug that the world is likely to pay attention to
---
The Australian Life Sciences sector took a big step forward this week when Bionomics, a drug developer renowned for ground-breaking science, announced positive results with BNC210. Bionomics thinks this compound can be the Next Big Thing in depression and anxiety because it has a nifty way of targeting a particularly brain receptor know to be relevant in a range of mental health issues. This week's good news is that BNC210 seems to work in Generalised Anxiety Disorder (GAD), which may hit 2-5% of us in any one year. At the moment the best doctors can do with GAD is prescribe short-acting benzodiazepines such as Ativan or Xanax, which can cause drowsiness and may be addictive. BNC210 doesn't seem to have those problems, and in the 24 patients in Bionomics' Phase II, it achieved both primary endpoints in the trial with high statistical significance. Big Pharma has wanted a drug like BNC210 for a long time. Bionomics now has a shot at going after a licensing deal. Good for Bionomics. Good for the image of Australia as a Life Sciences leader.
---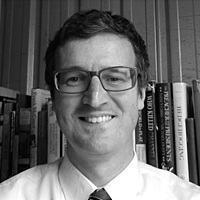 Founder and Senior Analyst
Pitt Street Research and NDF Research
I am an equity research professional who worked in stockbroking from 2001 to 2015. After 15 months doing investor relations I returned to equity research with the founding of NDF Research. With Marc Kennis I founded Pitt Street Research in July 2018.