Bond bears have it wrong again
---
Bond Bears have become vociferous again in line with the recent move higher in US 10 year yield, which has moved higher by 36 bp, the highest for the year thus far as it currently sits at the average yield for 2017 at 2.31%. This has all the trademarks of previous moves this year of 32 bp in March, 26 bp in April and 29 bp in June as the market starts to price in potential inflation and White House reform.
A recent JPM Treasury Investor Sentiment All Client Survey indicates that participants have increased their short position to the largest extent since November 2005. The classification of "all clients" consists of asset managers, hedge funds, foreign central banks and sovereign wealth funds.
Bond managers are cynical at the best of times; however, JCB are particularly cynical of extreme positioning and price action based on politicians and the antiquated Phillips Curve.
One of the factors for the recent move higher in yields and an increase in expectations for a December Fed rate hike of 25 bps is predicated on the hope of tax reform. Markets have ramped up expectations of a Fed rate hike in the last month from a 22% chance to a 77% likelihood that they tighten 25 bps.  
We feel tax reform might be just as problematic as other proposals such as immigration and healthcare. The other narrative that continues to be trotted out by the Bond Bears is the impending inflation prints as the Fed hangs on to hopes of the Phillips Curve working out for them and their 2% inflation projection. 
Fed Yellen recently dismissed inflation softness as "idiosyncratic" and "transitory" which similar to these shouts for higher bond yields is starting to wear a little thin.
---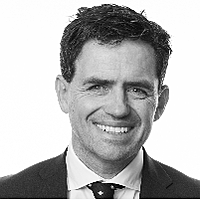 Senior Portfolio Manager
Jamieson Coote Bonds
Chris oversees a range of investment strategies for institutional and retail clients. He is a bond investment specialist with over 20 years of experience gained at Merrill Lynch, Société Générale and The Royal Bank of Canada, here and abroad.
Expertise