Botanix Pharmaceuticals (ASX: BOT) - Management that have done it before
---
Increasingly as the Life Science sector of the ASX matures we are seeing CEOs with more than one successful company on their resume. That's one reason to take a look at Botanix Pharmaceuticals (ASX: BOT), which back-door listed on the ASX in mid-July. The last company where Matt Callahan was CEO, iCeutica, was acquired by the US drug developer Iroko Pharmaceuticals in April 2011 for, reportedly, more than 10 times the closing valuation of its first fundraising round (which had happened less than six years previously). Iroko has gone on to gain multiple FDA approvals for drugs formulated using the drug reformulation platform which iCeutica had been commercialising. Callahan's new Perth-based ASX-listed company, Botanix, focuses on skin disorders. It uses a synthetic form of cannabidiol (that's right, an ingredient of cannabis) to treat acne, psoriasis and atopic dermatitis. There are around 50 million acne sufferers in the US and no new active chemical treatments for acne have been developed since 2001. Pilot studies start next year. This one is also worth watching given the current interest in cannabis as medicine.
---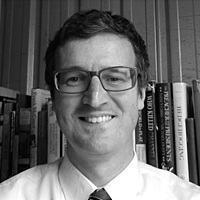 Founder and Senior Analyst
Pitt Street Research and NDF Research
I am an equity research professional who worked in stockbroking from 2001 to 2015. After 15 months doing investor relations I returned to equity research with the founding of NDF Research. With Marc Kennis I founded Pitt Street Research in July 2018.