Brexit: Change, just not in the order you think.
---
I was a reluctant writer of a Brexit blog, given the amount pieces already written by people saying essentially the same thing: "it's bad and we don't know what is going to happen next". So instead I focus on what we have seen in markets over the last 3 trading days and try to use a similar event as a model. We then look at what investments may do well from here and we conclude by speculating on what it means for globalisation. Hint: it's not good for any of our kids, because in the end "we overestimate the short term impact and underestimate the long term impact" of change. Follow link to read more: (VIEW LINK)
---

Follow Chad Slater's wires
---
---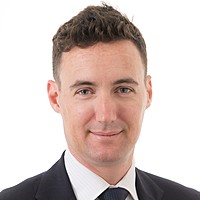 Co Head Global Equities (ex-Asia)
Ellerston Capital
Chad co-founded Morphic Asset Management in 2012. As a stock picker Chad is also a generalist but has strong regional knowledge of Europe and the Americas. He has also been awarded the CFA Charter.
Expertise