Buy, Sell and now Short: Why Wells Fargo is "too big to succeed"
---
The Theory of Reflexivity was postulated by guru hedge fund manager George Soros to describe investments whose success breeds even more success, and conversely whose troubles breed even more troubles. Such self-perpetuating success stories are rare, but one industry abounds with them: banks. We used to own shares in Wells Fargo (WFC), one of the largest national banks in the US. Our thesis was simple: growing banks tend to keep growing and the sustainability of this phenomenon is under-priced by the majority of investors. We sold when we felt WFC had reached its growth limits. Management was using increasingly tenuous accounting trickery (provision releases being the major one) to meet Wall Street estimates. We are now short Wells Fargo and we believe reflexivity is about to work in the wrong direction for stockholders. For more on the full short side thesis please click here
---

Never miss an update
Get the latest insights from me in your inbox when they're published.
---
---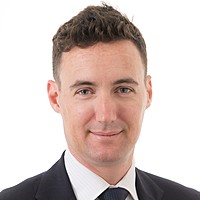 Co Head Global Equities (ex-Asia)
Ellerston Capital
Chad co-founded Morphic Asset Management in 2012. As a stock picker Chad is also a generalist but has strong regional knowledge of Europe and the Americas. He has also been awarded the CFA Charter.
Expertise