Celeste: Happily ever Afterpay?
---
The Australian payments sector has attracted a lot of interest over the last few years on the back of Afterpay's stellar share price performance and a number of new ASX listings and market entrants.
In this podcast, Paul Biddle, Portfolio Manager of the Celeste Australian Small Companies Fund, explains the key drivers behind the rise of the payments sector, identifies the key players and discusses the risks.
Paul also picks two key stocks within the sector:
Integrated Research (IRI) – transaction monitoring and performance management software to financial services and telecommunications companies; and
Hansen Technologies (HSN) – a billing systems provider to utility and telecommunications companies.
Tune in to hear Paul explain why these stocks should benefit from the rise in electonic payments, how they fit into the Celeste Funds Management investment process, and how they differ from other stocks in the sector such as Afterpay (APT) and Tyro Payments (TYR).

---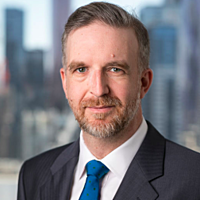 Research Analyst
EL&C Baillieu
Nicolas Burgess, CFA is a research analyst at EL&C Baillieu Limited, focusing on small and mid-caps including the technology, diversified financials and insurance sectors. He has been an analyst for over 18 years and been at EL&C Baillieu since 2012.
Expertise