The local market is trading 0.3% lower this morning with investors keeping a wary eye on the Chinese markets where we saw a 2.9% loss on the main stock index on Thursday and this morning it is down a further 2.3%, the worst losses in 18 months. The move in the Chinese stock market has been spurred by marked weakness in their bond market where the yield on the 10 year government bond has traded above 4% as the government moves to reduce risks in the financial system by stepping up its deleveraging campaign with measures aimed at curtailing micro-lending, targeting corporate debt and imposing tighter regulation on asset management businesses. The concern is that the targeting of corporate debt will cause economic growth to slow and hit demand for commodities.
Given the rally in the Chinese stock market this year one might wonder if this is the start of a correction or just a couple of days of profit taking – we will watch it carefully.
---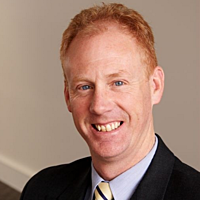 Director
Joseph Palmer & Sons
Alex Moffatt has almost 40 years' experience dealing in equity, debt and currency markets in Australia, the UK and USA. He has worked at several companies in the wealth management industry, including Schroders in the UK. A director of Joseph...
Expertise
No areas of expertise