China's stock market is like a casino, and that's why you should invest
---
You would usually think that long-term share investing and playing roulette are at the complete opposite ends of the spectrum as far as making money goes. Yet these two concepts come together in China and present an opportunity for Australian investors. Donald Amstad of Aberdeen Standard Investments says that there is no "equity culture" among investors in China.
"Frankly the Chinese stock market is a Casino. 80% of turnover still comes from retail investors and a retail investor's dream in China that they get a great idea for a stock on WeChat, they place their order at 10am, by midday they've doubled their money, and at 4pm they're on a flight to Macau."
Consequently, the Chinese market is inefficient and quality stocks are "completely mispriced". For this reason, Don suggests adding Chinese equities alongside US investments to benefit from a change in investing behaviour.
Learn more
For more information on Aberdeen Standard's investment philosophy, including where they are finding the most compelling ideas, hit the contact button below. You can also follow Don's latest thoughts here.
---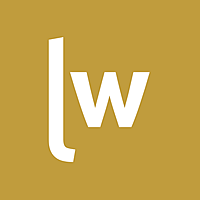 Livewire Exclusive brings you exclusive content from a wide range of leading fund managers and investment professionals.
Expertise