Commodities Stocks: Cheap for Longer?
---
It has already been dubbed the longest bear market on record (for commodities) and certainly, ignoring short term rallies and day-to-day trading excitement, it has been a long slog and a dangerous path to allocate investment funds to resources stocks since late 2011. The first six months of 2015 have shown no sustainable improvement. If recent surveys are anything to go by, institutional investors are today heavily underweight the sector and show little intent of moving back to overweight anytime soon (or even market weight). Investing in commodities stocks today is very much a contrarian strategy. Most experts would agree valuations look cheap, but where's the catalyst? While the sector bulls might be correct in that the early signs of a general recovery for the sector are becoming apparent, investors also have to keep in mind that tail risks will continue to plague the sector as witnessed by recent market announcements from the likes of Energy Resources of Australia (ERA) and Monadelphous (MND). My Weekly Insights: (VIEW LINK)
---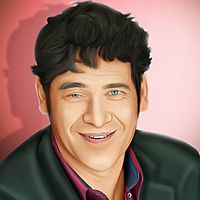 FNArena is a supplier of financial, business and economic news, analysis and data services.
Expertise