Commodity markets face fresh headwinds
---
Tom Richardson, Analyst at Watermark Funds, says heavy-handed stimulus coming out of China was the key catalyst for resurgent commodity markets in 2016. "The Chinese economy has two very big levers, and that's infrastructure investment and property investment. And the government pulled both those levers quite hard late last year. " Coming off the extremely low levels of 2014 and 2015 this bout of stimulus was enough to put a rocket under many commodities. However, Richardson believes the sector faces renewed headwinds over the next 12 months. In this short video, he outlines the fundamentals that support his view that this rally is likely to peter out.
---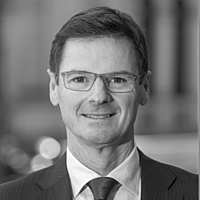 Chief Investment Officer
Watermark Funds Management
We are active, high conviction investors in Australian shares. As an absolute return manager, Watermark offers a proven alternative to traditional institutional funds.
Expertise