CommSec Year in Review; Year Ahead Report
---
The International Monetary Fund tips global economic growth to lift from 3.6 per cent in 2017 to 3.7 per cent in 2018. The key issue is whether the low growth rates of prices and wages will continue, thus prompting central banks to remain on the monetary policy sidelines.
·        Globalisation and technological change have been influential in keeping inflation low. In short, consumers can buy goods whenever they want and wherever they are.
·        Investors will closely watch the path of the US economy in light of recent tax cuts as well as the intention of the Trump administration to pursue increased spending on infrastructure.
·        China will remain in the spotlight as it attempts to define a sustainable course for the economy. Authorities want to achieve a higher standard of material wealth for the Chinese people while at the same time reducing pollution and congestion.
·        Australia: We expect the economy to grow by 2.50-3.00 per cent in 2018, slightly above the growth range for 2017.
·        Despite the economy approaching its sustainable 'speed limit', inflation is expected to drift higher towards 2.5 per cent over 2018 but globalisation will continue to cap growth of prices.
·        The nature of the housing market 'landing' and path of unemployment to the 'full employment' level near 5.00 per cent are key issues for 2018.
Financial markets outlook for 2018
·        Australian dollar: Last year we thought the Aussie dollar would hold in a tight trading range of US67-79 cents over 2017. The range was even tighter, with the Aussie broadly between US71-81 cents. Over the past 40 years, the Aussie dollar has, on average, tracked in a US13.4 cent range. We expect a trading range in 2018 of US73-83 cents. Much will depend on whether US tax cuts prove stimulatory, leading the Federal Reserve to lift interest rates.
·        Interest rates: Over 2017, the cash rate has averaged 1.50 per cent – a record low. But despite the low level of rates, the Reserve Bank is in no rush to change rates in any direction. The Reserve Bank Governor agrees with financial markets, believing that the next move in rates will most likely be up. But Governor Lowe adds that a move is still some way off. Inflation is well controlled and is only expected to edge modestly higher over the coming year.
·        Sharemarket: Last year we thought that the All Ordinaries would end 2017 between 5,850-6,100 points. The prediction was largely realised, although we were clearly a little too conservative. Although it's worth noting that the All Ords lifted 400 points or around 7 per cent in the last three months of the year.
·        We expect there will be consolidation of the recent solid sharemarket gains during the first half of 2018 before the market resumes its push to reach the record highs set in November 2007.
·        Both the Australian and global economies are expected to grow slightly above their longer-term average pace in 2018.
·        The All Ordinaries is expected to end 2018 between 6,500-6,700 points. But as always the focus needs to be on total returns (includes dividends).
·        Total returns on shares are tipped to lift by 10-12 per cent in 2018.
To read the full report, visit (VIEW LINK)
---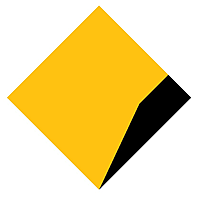 Online Stockbroker
Online Stockbroker
CommSec is Australia's leading online broker. CommSec has been committed to providing the best in online trading since 1995. CommSec helps make informed investment decisions with comprehensive market research, free live pricing and powerful...
Expertise
No areas of expertise